Ballmer waxes lyrical about Windows 7 double bubble sales
Shy about numbers, mind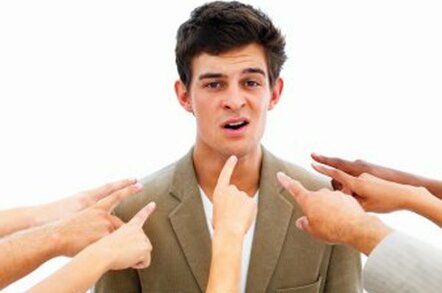 Microsoft's shouty boss Steve Ballmer made a few big noises about Windows 7 sales yesterday, by declaring it was jumping off retail shelves at twice the level of its unloved Vista operating system.
However, he didn't reveal any sales figures during the firm's annual shareholder meeting in Bellevue, Washington on Thursday.
"Since launch, we've already sold twice as many units of Windows 7 than any other operating system we've ever launched in a comparable time," boomed Ballmer.
It's been a big week of announcements for Microsoft, which this week released a public beta of Office 2010 and added more meat to the bones of its cloud-based Azure platform.
Of course Google did its best yesterday to crash Microsoft's party by open sourcing its Chrome OS and revealing more about the Windows rival, which is set to ship before the end of next year.
Ballmer instead concentrated on trying to keep Microsoft's army of shareholders happy by announcing a number of proposals that had been implemented.
It elected nine directors, ratified the selection of Deloitte & Touche LLP as the firm's independent auditor, approved amendments to Microsoft's "articles of incorporation" by granting shareholders the power to call a special meeting, and threw out healthcare reform and charitable contributions proposals.
Microsoft, which recently underwent another round of job cuts, said over 98 per cent of voting shareholders declared their undying devotion to the vendor's "executive compensation practices" following Redmond's first "say on pay" vote earlier this year.
"In September, Microsoft's board adopted a triennial 'say on pay' model in which the company's shareholders will have the opportunity to vote every three years on the compensation program for the company's named executive officers," it said.
"Microsoft's executive compensation program emphasises long-term equity, rather than short-term cash, to link executive compensation more closely to company performance and the interests of shareholders. Microsoft is the first company to proactively implement a triennial vote." ®
Sponsored: Minds Mastering Machines - Call for papers now open