Asus intros netbook with desktop CPU
Category killer?
Asus has once again extended it Eee PC netbook range, this time with a machine that not only includes Nvidia's Ion graphics but also a dual-core Atom processor - a desktop chip, to be precise.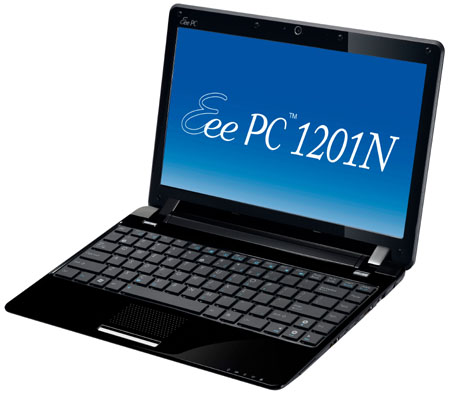 Asus' Eee 1201N: 'desktop replacement' netbook?
Including Ion means the Eee PC 1201N can drive a 1366 x 768 resolution display, in this case a 12.1in panel. The mini laptop also gets an HDMI port as a consequence.
But it's that dual-core 1.6GHz Atom 330 chip that will raise eyebrows - and, quite possibly, the laptop's temperature. The 330 was designed for mini desktop PCs and consumes 8W of power - the 1.6GHz Atom N270 most netbooks use consumes just 2.5W.
That has to have an impact on battery life. Asus said the 1201N will run for up to five hours from its six-cell, 63Wh battery pack. Other Eees with similar batteries boast runtimes of up to nine hours.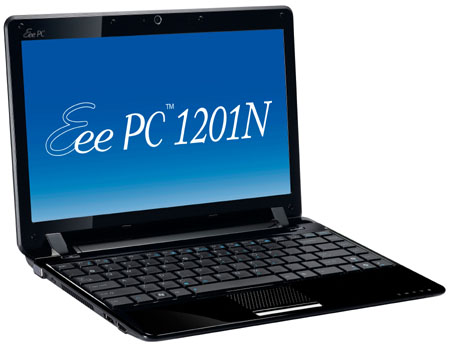 Connect to an HD TV over HDMI
Then again, the 330 does have HyperThreading, so it'll present itself to the host operating system - Windows 7, since you ask - as a quad-core processor.
The machine has 3GB of memory, a 250GB hard drive and - beyond said HDMI port and 802.11n Wi-Fi - the usual array of netbook I/O.
Asus' 1201N will be available in the UK from the middle of January 2010. It will be priced at £399 ($661/€443). ®