Isilon doubles capacity
2TB drives in the house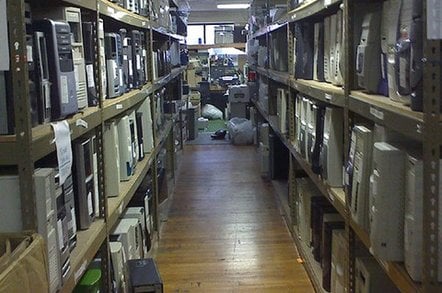 Isilon has doubled the capacity of its largest clusterable network-attached storage (NAS) system by using 2TB drives.
The new model is called the IQ 72000X and houses 36 2TB Hitachi GST SATA drives in its 4U enclosure. Isilon says it means there is a 10PB single volume capacity in clustered form, with up to 144 nodes.
Compared to the existing IQ 36000 model, with its 1TB drives, the new box has double the density per rack unit while reducing the overall power and cooling costs per TB by half. The new product comes in nearline storage form as the IQ 72NL - that's a 72000X without performance features.
The IQ 72000X delivers, Isilon says, more than 40GB/sec of aggregate bandwidth and Isilon offers an 80 per cent capacity utilisation guarantee.
It's interesting that Isilon is offering this product as Parascale is telling customers to stick their scale-out NAS vault in the cloud using loosely-coupled vanilla Linux X86 servers. Isilon's approach is to have a tighter coupling between high-powered X86 servers in its clusters and sell on both performance and scalability.
We can probably expect a cloud-style product from Isilon soon, say with multi-tenancy and other features to attract cloud file storage providers. That would be relatively easy to add to the OneFS operating system. Adding object storage as a stage 2 on the journey to the cloud might also be in Isilon's road-map.
The IQ 72000X and 72NL are currently available in limited quantities with general availability in January 2010. The 72000X has a list price of $175,000 per node, while the 72NL is listed at $115,000 per node. ®