Samsung N510 Nvidia Ion-based netbook
Decent HD performance in a mini-laptop at last?
Review You don't have to dig too deep to see that the diversity of Samsung's netbook range is a case of flattering to deceive. Sure, there are plenty of them, but the differences are essentially peripheral and cosmetic with all bar the NC20 having 10.1in screens and the usual netbook-norm Intel Atom chippery.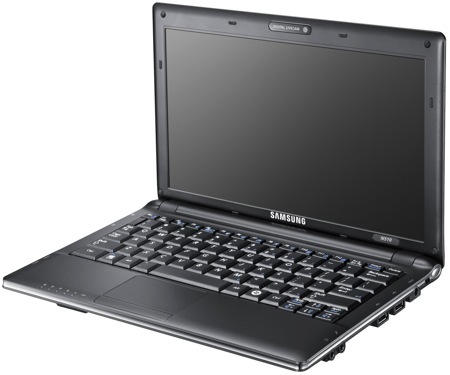 Samsung's N510: a full res screen without a weak Z-series Atom CPU
The N510, however, diverges from the pattern established by the NC10 and replicated in such machines as the N110, N120 and N310 in that it uses Nvidia's Ion LE graphics chip - along with a 1.66GHz Atom N280 CPU - and an 11.6in, 1366 x 768 display.
Despite the hidden differences, externally the N510 is quite clearly a Samsung. The design is restrained, if not to say conservative, and the only colours available are white and black. As with previous Samsung netbooks, the build quality is of a high standard. You get the feeling this is a machine that will take whatever life throws at it.
Easy-on-the-eye blue status lights abound, as do icons telling you what all the ports are for, together making this an ideal machine for anyone who loses sleep over whether or not they have left the Caps Lock key engaged or worry should they try to stick USB devices into HDMI or LAN ports.
Beyond the usual netbook array of three USB ports, three-in-one memory card reader, 3.5mm audio jacks, VGA port, Bluetooth, 1.3Mp webcam and 10/100Mb/s Ethernet, the N510 also serves up 802.11n Wi-Fi and said HDMI port.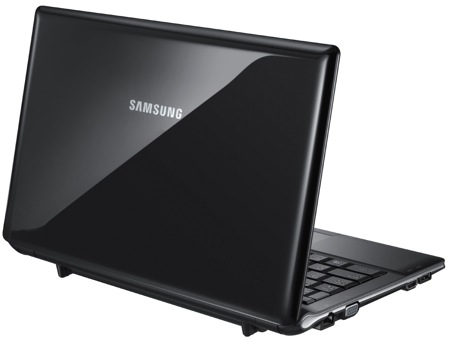 Still reasonably compact, despite the bigger screen
The installation of an 11.6in screen hasn't had too drastic an impact on the N510's size. Yes, at 289 x 199 x 26.5-30.3mm and weighing 1.5kg, it is both larger and heavier than the N110 and N120, but not monstrously so. If you managed to carry either of the older machines around without a problem, you'll be able to do the same with the N510.