Intel brass sued over antitrust wrangle
Shareholder dubs board patsies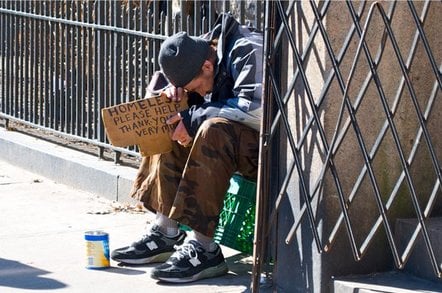 Intel CEO Paul Otellni and a host of other top Intel brass past and present have been fingered by a shareholder lawsuit, accused of ignoring and pandering to antitrust misconduct that resulted in record fines for the company.
The lawsuit was filed last Friday in US District Court in Delaware by shareholder Charles Gilman.
The twelve Intel bigwigs named in the filing include Otellini; ex-CEO and ex-Intel board chairman Craig Barrett; Intel directors James Plummer and Susan Decker; and ex-Intel director Carol Bartz. The action ties into AMD's now-settled lawsuit against Intel and the the €1.06bn ($1.45bn, £890m) fine imposed by the EU on Intel for anti-competitive behavior.
The filing alleges that shareholder attempts to obtain action against Intel officers and directors - which included several letters of demand and one in-person meeting with Audit Committee lawyers - was met by Intel with a deaf ear and sometimes outright hostility.
It claims that although Intel's Audit Committee must have known about the antitrust allegations made against the company and that the claims "had a strong basis in fact," it was unwilling to enact necessary remedial measures.
Furthermore, it alleges that the antitrust scheme spanning from 2001 through 2007 was "approved and implemented" by Intel executives Otellini and Barrett.
"This action is necessary to protect Intel and its shareholders from the actions of its senior executives, as well as from a Board of Directors that is all too happy to aid and abet them in a cover-up of their misconduct," the lawsuit states.
The shareholder seeks a judgment in favor of the company and against the executives for the amount sustained as a result of their alleged breaches of fiduciary duties. It further asks for attorneys fees and for requiring Intel's current directors to implement remedial corporate governance and audit procedures.
When reached for comment, an Intel spokesman told El Reg the company disagrees with the lawsuit's assertions and plans to defend itself. ®