Let me through - I'm a Sustainability Officer!
And here's my employment lawyer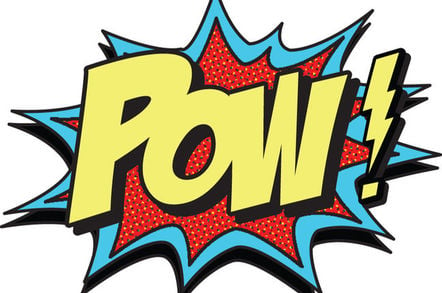 Andrew's Mailbag Two weeks ago a former 'Sustainability Officer', Tim Nicholson won the right to sue his former employer on the grounds of his eco-beliefs.
But he could be the first of many. One Reg reader tells us he's "in the very early stages of suing my former employer (a big multinational) for exactly the same thing".
So we'll withhold his name for obvious reasons. Here was his initial response to the article:
This decree simply says that employers can't discriminate against the minority in our society who actually care enough about the ecosystem to do something about it by altering their lifestyle.    Bullying people because they're different is nasty.

Do you want the bullying to continue?   You like bullying?

I imagine that decades ago when they were instituting laws against racial discrimination people like you reacted similarly (hysterically, it seems to me).  "What do you mean I can't call him a nigger?  His skin is black isn't it?  Isn't it?"

Or do you want to make a pedantic legal point that this was neither a religion or belief?  Certainly there's a science part to it, but there's although an ethical part as well:  the question 'what should I do about it and what can/should I leave to the government to do for me?'.
---
Now the main problem is really the inclusion of "beliefs" in discrimination legislation. Such laws were originally introduced to protect people discriminated against on immutable characteristics - things the 'victim' can't do anything about: a disability, or their race or age. Once you include a "belief" you then have to include all beliefs - including Jedi and atheists.
But was Mr.Nicholson discriminated against - or did they let him go because...
... he is a holier than thou attention seeking eco-twat, at least that's my evaluation of the background I read on the gentleman on the indo website.
---
But how twattish?
Nicholson's claim is the biggest load of bunkum I have heard in a long time. he is a complete publicity addict and a total hypocrite. Have you seen this?

17,000 miles of carbon footprint, wrapped half way around the world, all on camera, radio, etc... And all in the name of... what? Self-promotion?!

People do change their beliefs... but this is quite a turnaround! If i were the chief executive and he questioned my authority so, I would have sacked him too.   cheers!   Munkee

---

At least they admit CO_2-related climate change is a belief, not fact

Cheers

Michael Wilkinson
---
(and many more of you making that point)
Of course, the main point here is not that this fellow, or anyone else, can claim a philosophical viewpoint as a reason to claim against employment discrimination, but that he's potentially just done the entire climate change discussion a huge disservice.

Effectively, he's just had judicial notification that climate change belief is a religion - that is, unproved and unprovable, and argued by belief rather than logic or the scientific method.

Now there is even less chance than there was before of any rational debate about the subject than there was previously; if anyone wants to discuss it 'he's discriminating against my beliefs'.

Aye well, I'll be dead in fifty years or so, anyway...

Neil Barnes

---

What a shambles! Why is everyone tiptoeing round the bloody giant elephant in the room and refusing to acknowledge it? Instead of pointing out the idiocy of 'religious' beliefs being somehow special and protected, we just add on to the list of acceptable special and protected beliefs. And as the judge notes, any opposite or different belief automatically gets the same special protected status. And we'll just keep on adding bits and pieces here and there until it's no longer possible to draw a line between what is demonstrably true and not, simply because someone else believes the earth is flat or is only 6000 years old.   It's not that difficult, really. Everyone, believe what you want to believe, keep your nose out of other people's beliefs, accept that your beliefs are not special or better than anyone else's, and that your beliefs do not excuse your behaviour.   And I believe that includes me, so I'll shut up now.   James

---

Good point a few years ago when the age discrimination act came in I went off to my unions HQ for a refresher course on the changes when one of the people on the course commented on the fuzzy and  incomplete aspects of the law – the course leader (the unions GC) commented wryly well it was the MP's making work for the lawyer mates who arn't MP's   Rgds   [name withheld]

---

This all seems perfectly fair to me. After all, it means that Climate Change is now clearly aligned with other widely believed fantasies, such as those peddled by the world's religions.

Regards,

Mike

---

it seems to me that man-made global warming *is* the new religion. Anyone who questions it is pilloried, side-lined and called a "denier". A large body of people meet to decide the consensus of what everyone should believe. Anyone who questions it is just someone "let behind by the consensus" to be ridiculed, pilloried and/or pitied. Evidence that contradicts it is hidden, altered or rubbished. Extravagant claims are made about the end of the world.

It really is a new religion, and the IPCC is the new council of Nicaea. Welcome to the Age of Aquarius!

Ashley Stevens
And many more in that vein. I've upset one reader.
Sponsored: Webcast: Build the next generation of your business in the public cloud