Police sitting on forensic backlog risk, says top e-cop
Triage tool coming to save the day
The UK's top e-cop believes the forensic backlog in seized IT kit poses a serious risk to ongoing criminal investigations.
Deputy Assistant Commissioner Janet Williams, the national lead on e-crime for the Association of Chief Police Officers (ACPO), also sees the situation as unfair to those having to wait ages to get their technology back.
"We can't afford the backlog because we're sitting on risk," she says. "And we need to realise that people's lives are on those computers. If we can extract what we require and at least let them carry on with their lives, surely we should be looking to do that."
Williams and her team are working on rolling out a software tool to officers early next year that should resolve both these issues,
"What we're very keen on doing is looking for a forensic triage tool that police officers or forensic officers can use locally. One that is quite simple, one they can ask questions of, such as 'in this computer is there the following...?'," says Williams. "The triage tool can pull that out for them."
She says ACPO is close to identifying the right product and that it is 'critical' that police resources are freed up. She describes the situation as one of the biggest e-crime problems. "We have got to solve it," she says.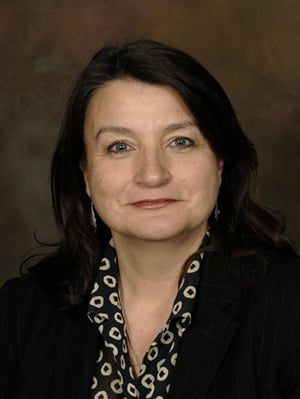 DAC Janet Williams
Disrupting the lives of people 'helping with inquiries' is also a main concern. "If you're talking about ten years ago, it was sort of fair enough to seize computers. People didn't keep their lives on them. Now if someone takes your computer, there might be part of that that contains illicit material, intelligence, or evidence, but there might also be part of that which contains all your banking details, your diary etc."
Sponsored: Detecting cyber attacks as a small to medium business