Intel P55-based motherboards
The best boards for 'Lynnfield' Core i5s and i7s
Gigabyte P55M-UD4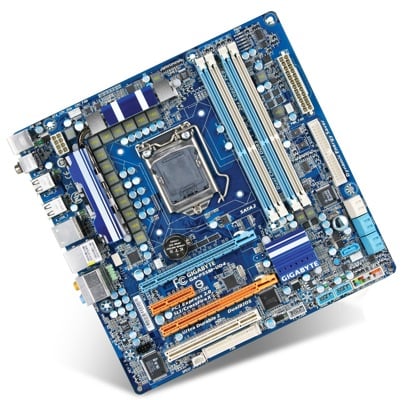 Gigabyte sent us its P55M-UD4 motherboard which stands out by virtue of its Micro-ATX form factor. Despite the small size, you still get dual PCI Express graphics slots. However, the P55M-UD4 only supports CrossFireX - not SLI.
We're in two minds whether this is a serious omission. On the one hand we find the appeal of dual graphics cards is rather limited as a single GeForce GTX 285 or Radeon HD 5870 delivers oodles of gaming pixels. On the other hand, you can be sure that someone, somewhere will attempt to run twin Nvidia cards in the Gigabyte's two slots and will be disappointed when it doesn't work.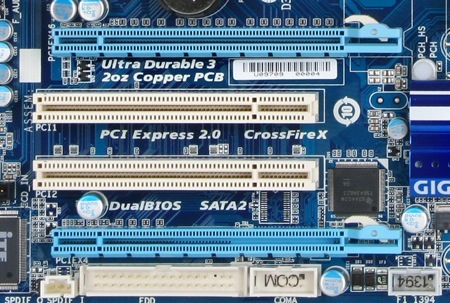 Two PCIe graphics slots - but no SLI support, only CrossFireX
The cooling on the P55M-UD4 is very basic with a tiny passive cooler on the chipset and nothing on the power regulation hardware.