Intel P55-based motherboards
The best boards for 'Lynnfield' Core i5s and i7s
Biostar TPower I55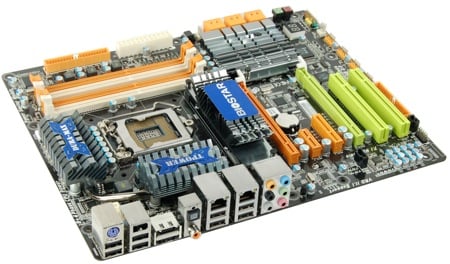 The specification of the Biostar TPower I55 looks very good on paper. There are twin graphics slots that support both CrossFireX and SLI; the integrated audio has coaxial and optical outputs; and there is a secondary storage controller that supports two eSATA ports and a legacy ATA133 connector. In short, what's not to like?
First impressions when you open the box and clap eyes on the hardware are good, and the passive cooling system on the chipset and voltage regulation hardware certainly catches the eye as it is both extensive and impressive.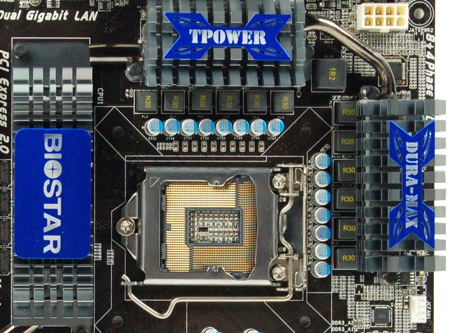 Odd cooling
There's something odd going on here as P55 is a single chip. However, Biostar has employed a cooler in the traditional northbridge position. This cooler doesn't sit on a chip and is raised a few millimetres above the board so its function is to link the various coolers together.