Intel P55-based motherboards
The best boards for 'Lynnfield' Core i5s and i7s
This feeling of excellent design and high build quality is repeated wherever you look on the P7P55D Deluxe. The passive coolers on the power regulation hardware look superb and are secured with screws rather than plastic pop pins. The illuminated Power and Reset micro buttons are the usual quality Asus items, the black PCB looks very smart, and the memory slots make life easy as they only use a single retaining clip for each DDR 3 module.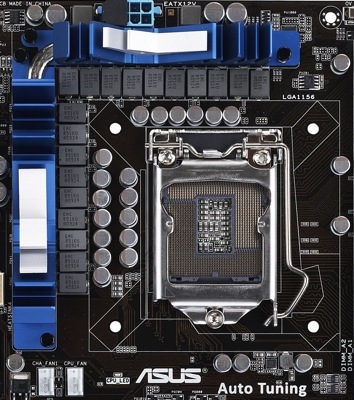 Good, solid power regulation hardware around the LGA1156 socket
The I/O panel looks relatively bare but despite that it packs digital audio, one Firewire, two Gigabit Ethernet and eight USB ports along with a bracket that carries two USB ports and an eSATA connector. Legacy support includes two PS/2 ports and an ATA-133 connector.

Only one clip per memory slot for easy module swaps
Once we got to grips with the Bios settings and realised that the Asus requires very little extra power to achieve high clock speeds, we were impressed by the performance of the P7P55D Deluxe. Specifically we found that an offset figure of +0.2V core voltage works better than a fixed core voltage with the result that our CPU would run at 3.96GHz.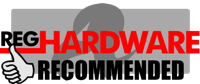 The combination of superb build quality, a long list of features and a fair price make the Asus P7P55D Deluxe a strong contender for any high-end PC.
Reg Rating 85
Price £151 Click here for the best online price
More Info Asus' website