Samsung's first Bada smartphone pictured
Early 2010 launch?
Samsung only announced its open mobile platform alternative to Android two days ago, but the first image of what may be the first Bada-based smartphone has already appeared online.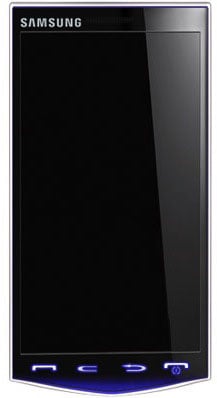 Could this be Samsung's first Bada smartphone?
Source: GSM Helpdesk
Nothing has been revealed about the mystery device's technical specifications and it's still unknown if the image is authentic - or simply a rendering by a Bada enthusiast.
Based on what you see above, though, the Bada phone surely boasts a touch-sensitive screen.
Bada is expected to become the OS of choice for Samsung's mid-range phones. While the first Samsung Bada-based device could, according to a report by website GSM Helpdesk, be unveiled during Q1 2010. ®