Snow Leopard redumps Intel's Atom
Zaps data-munching bug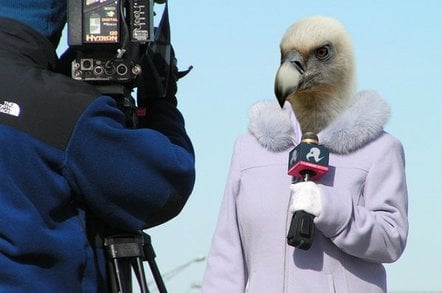 Now that Apple has released the final version of Mac OS 10.6.2 Snow Leopard into the wild, it appears that the shipping version does not support Intel's Atom processor after all.
But according to Apple, it does fix the home-directory-eating Snow Leopard bug that has plagued many a fanboi in recent months.
In recent days, there's been some confusion over whether the latest version of Mac OS X would support Atom. First, it was reported that a developer's build of 10.6.2 cut Atom support. Then came word that it continued to support Intel's netbook processor. And now we're back to the original "nuh-uh!"
Today's official release of Mac OS 10.6.2 is version 10C540 - that's the version, according to "very reliable sources" reporting to blogger Ben B. (aka Stell), that eliminated support for Intel's Atom, thus cutting netbook-wielding hackintoshers off from the latest and greatest Mac OS X update.
But you don't have to take just Ben B.'s word for it. OS News reports the same, along with netkas.org, although along with waving "Bye bye atom," that site adds that Atom-banishment "should be fixed as soon as apple releases kernel sources."
Atom or no, Mac OS 10.6.2 Build 10C540 does include a number of worthy upgrades - first and foremost of which being a fix of the bug, as gently described by Apple, "that caused data to be deleted when using a guest account."
Out of the laundry list of 47 fixes, a Top Ten includes fixes to and improvements in:
an issue that might cause your system to logout unexpectedly
creation of mobile accounts for Active Directory users
reliability and duration of VPN connections
an issue in which some fonts are missing
an issue when connecting monitors to DVI and Mini DisplayPort adapters
an issue that can cause Address Book and/or Mail to stop responding when opened
an issue in which email messages received from an Exchange Server are not formatted correctly
performance when accessing files from iDisk via the Finder and syncing iDisk files
reliability and performance when syncing contacts, calendars, and bookmarks with MobileMe (syncing with iTunes and iSync are also improved)
compatibility with third-party AFP servers
A raft 43 security fixes for both Mac OS 10.6 and Mac OS Server 10.6 is included as well, covering fixes ranging from improved bounds checking in AFP Client to a fix for multiple heap buffer overflows in Subversion.
As usual, the update can be accessed using Apple's Software Update utility (where the size of the download depends upon your Mac), or from Apple's Support Downloads page, where the full Combo Update weighs in at a hefty 479MB. ®