Cisco leaps into hosted email, social networking
Lands on partners' toes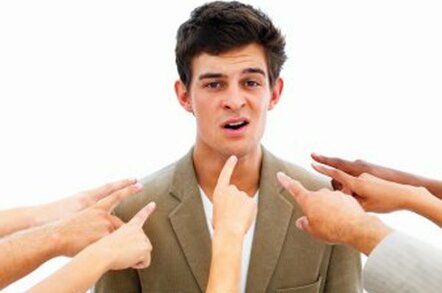 Cisco has thrown down the gauntlet at new rivals and old partners alike on Monday, in a barrage of collaboration product debuts and updates, including a hosted email service and foray into enterprise social networking.
Pitting itself directly against the likes of Microsoft Exchange Online, Google's Gmail, IBM LotusLive iNotes, and Zoho Mail, Cisco announced a new corporate email service of its own, called WebEx Email. Cisco is using technology acquired from PostPath along with WebEx conferencing for its hosted email service with mobile device support and web browser access using AJAX. More importantly, it integrates with the Outlook front-end so businesses can use the Cisco service instead of managing their own Exchange email service and without having to change their desktop email client.
The web-hosted mail service is available in the US and Canada today, and it will support mailboxes from 5GB to 25GB. A European rollout will likely be towards the end of 2010. The basic webmail client includes Ironport Security and 5GB storage for $3.50/user/month. Adding support for an Outlook Client and support for ActiveSync raises the price to $5.00/user/month. Blackberry support is an additional $1.00/user/month.
Speaking during a web-conference announcement Monday morning, David Hsieh, veep of marketing at Cisco's Emerging Technology unit said although there's plenty of competitors in the collaboration market like Microsoft and IBM, the company will keep expanding into new battlefronts in order to broaden and maintain its competitive position.
And so Cisco is also latching unto the ever-popular business social software scene with two new products.
Cisco Show and Share is a YouTube-esque video system that lets users create, edit, and share video content amongst each other in "secure video communities" that an organization sets up. For searching and viewing, users can upload comments, ratings, tagging, RSS feeds, and speech-to-text transcripts.
The product comes in the form of a number of on-premise appliances depending on the scale of the deployment. Hsieh said Share and Serve can set up for something as small as a workgroup or department all the way up to a corporate-wide affair.
Show and Share is slated for a December release.
Being introduced today is also sort of a Facebook for corporations, called Cisco Enterprise Collaboration Platform. It has the usual social netty biz toolkit, including an ability to create personal profiles and create a corporate directory along with collaboration-what-have-you's like instant messaging and wikis. Cisco is also pulling out its video conferencing guns here with a focus on real-time voice and video communications, which seems to be a theme of the announcement in general.
Enterprise Collaboration will hit the market against IBM Lotus Connections, Google Wave, and…well, it seems that just about everyone is making enterprise social software products these days.
Cisco furthermore added one-button conferencing initiation and integration between TelePresence and WebEx. The connection should be a boon to those without piles of cash to blow, as Cisco's TelePresence system comes with an extremely high cost and uses a private, proprietary network.
Using technology gained from buying Jabber, Cisco said it will integrate the XMPP standard across its collaboration portfolio, starting with WebEx Connect Instant Messaging and Cisco Unified Presence 8.0 (see below). Cisco said the XMPP standard will allow support for third-party enterprise IM clients and applications.
Other Cisco products pushed out today include Pulse, a search platform that dynamically tags content across a business network; Intercompany Media Engine, a product that allows users from different companies to communicate and collaborate over a secure IP network; and TelePresence Directory, a Cisco-hosted directory of users who are available for video chats.
Along with its collaboration rollout, Cisco launched Unified Communications version 8.0, adding support for HD video and Cisco's IP phones. ®