Adaptec cancels AGM
Steel Partners soap opera lurches on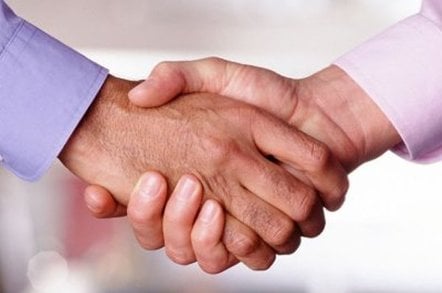 Beleaguered Adaptec has cancelled its November 10 annual general meeting and legacy board chairman Joe Kennedy has apparently resigned.
It appears Steel Partners has won the proxy war and has sufficient shareholder consents to carry out its plans of removing Adaptec CEO Sundi Sundaresh and Robert Loarie from the board, reducing its member count from nine to seven and giving it full voting control of the board.
Activist investor Steel Partners has been an Adaptec stockholder with board representation for over a year. It has been waging a struggle to get Adaptec to return more value to shareholders against the wishes of the so-called legacy directors. These directors voted to remove Steel Partners president Jack Howard from the Adaptec board chair position in September and install Joe Kennedy from their own ranks as chairman.
Steel Partners wrote to investors soliciting written consent to three proposals, which included cutting the number of board seats to seven and ejecting Sundaresh from the board. It claimed the support of more than 50 per cent of the shareholders a few days ago. Adaptec announced dismal quarterly results on October 29 which probably sealed the shareholders' decision in favour of Steel Partners. On November 2, Kennedy said he would resign the chairman's position if the proxy vote claim by Steel Partners was certified.
That appears to be the case as the Adaptec website now lists Jack Howard as chairman. The company has also issued a statement saying it is cancelling the AGM "as a result of certain developments relating to the Consent Solicitation commenced by Steel Partners." There is no re-scheduled date.
Our reading of this is that Steel Partners now has board control and Sundaresh and Loarie will leave the board. It's probable that Sundaresh will then be dismissed as CEO with an interim replacement. A rescheduled AGM might announce a shareholder dividend payout or share re-purchase scheme. We'll then see if Adaptec is put up for sale or used as an acquisition vehicle by Steel Partners. Let the fun and games commence. ®