Toshiba attacks 2.5-inch drives from below
320 gigs on 1.8-inch HDD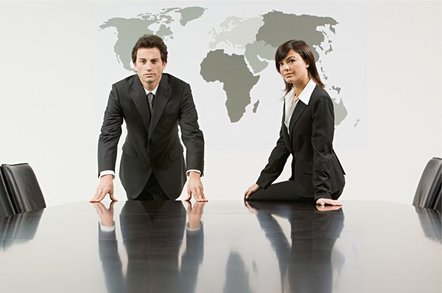 By putting 320GB of capacity on a 1.8-inch drive, Toshiba has signalled its confidence in this micro-drive form factor.
The new 2-platter MK3233GSG stores 160GB per platter and spins at 5,400rpm, optimising capacity over performance. The platters have an areal density of 516Gbit/sq in - impressive, given that most high-capacity 2.5-inch drives are around the 395Gbit/sq in level and many 3.5-inch ones nudge 350Gbit/sq in.
Tosh does have a 2-platter 2.5-inch drive offering 640GB with a 528.5Gbit/sq in areal density. In September it announced a single platter 160GB 1.8-inch drive with a lower areal density level of 467Gbit/sq in: the MK1634GAL.
Although it could have increased the overall capacity of its 1.8-inch drives ten per cent or so with the areal density jump, Tosh has chosen not to do so. Presumably the 160GB/platter level is a sweet spot for the market.
What the company is doing is positioning its 1.8-inch drives as more suitable for mobile Internet devices - netbooks, thin notebooks and pocketable external hard drives - than competing 2.5-inch drives. Toshiba says its tiny drives are smaller, more shock resistant, and use less energy without conceding too much in capacity terms. No doubt they will also cost less.
The pitch against SSDs will be a straight capacity and cost argument, with 1.8-inch drives holding more data for significantly less money.
The detail here is that the Tosh 1.8-inch drives tolerate up to 1,500Gs of non-operational shock and 500Gs of operational shock. This means they are, it claims, 50 and 25 per cent more durable than the most robust 2.5-inch HDDs.
On the green front, Tosh says its micro-format drives use 42 per cent less power when seeking than the best 5,400rpm, 2.5-inch HDDs. This obviously means longer battery life.
For OEMs keen to eke out battery life even further, Tosh has announced a slower-spinning 1.8-inch drive. The MK1235GSL rotates at 4,200rpm, holds 120GB of data and is immediately available. Availability of the new 320GB and 160GB drives was not disclosed. ®
Sponsored: Becoming a Pragmatic Security Leader