Fat Reg slims down for spanking new mobile phone version
Bookmarks at the ready!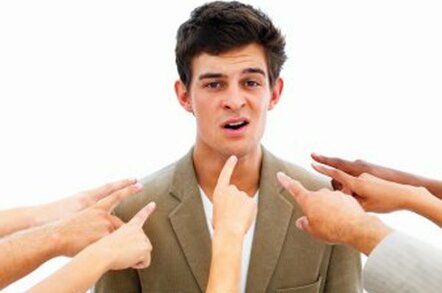 We've had a few goes with various technology partners at pumping out a mobile version of The Register over the years. But for reasons too dull to dwell on, each attempt foundered on the shores of irrelevance and indifference.
Undaunted, we are back, this time with our own try-out at Register Mobile. [We won't call it the Mobile Register — as this makes our Alabama chums unhappy.]
Check it out at m.theregister.co.uk — and bookmark it on your phone. You can see little Reg Hardware at m.reghardware.co.uk and skinny Channel Reg at m.channelregister.co.uk
Register Mobile should work on any phone with a reasonably standards-compliant browser. It seems to work as intended with BlackBerry 9000 series handsets, but we know there are some rendering issues with older BlackBerry models — or is it with their horrible browsers? Even so, the mobile version is a better bet than reading El Reg Gordo on your phone.
In due course, we will deploy browser sniffing to serve up the mobile version to cell phones. That requires some more dev time, which is in short supply around these parts.
And yes, we are prepping an iPhone app version of The Reg. But apart from the obvious eye candy, we're hard pressed to think of anything unique that we can bring to the party — that is, anything that we would not also add to our "vanilla" mobile version. All suggestions welcome. ®