Sony Bravia KDL-46Z5500 200Hz 46in LCD TV
Striking picture quality
With Picture, for example, you can quickly adjust the image quality with two presets – Standard and Vivid – or go into more detail to create your own custom settings. There are also more detailed picture mode settings for different genres of TV content, photo viewing, games and so on.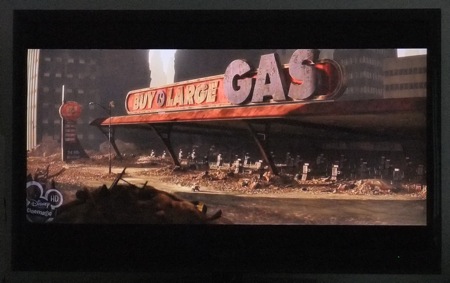 The grime in Wall-E is persuasive
After all that, how good is the picture? Pretty smashing, it turns out. Even with fast-moving action there's no noticeable smudging or blurring. And although there's no black-boosting LED backlight isn't on board, the contrast levels are impressive.
In Wall-E, on Sky in HD, the sequences on board the spaceship demonstrated the screen's ability to contrast brightness and dark: the primary coloured costumes of the Spandex clad Earthlings still rich in shadowy detail, while Wall-E's grimy casing looked persuasively damaged.
Kitsch flick Mamma Mia made Meryl Streep and Julie Walters look suitably over-tanned in the bright Greek sunlight - the Vivid setting may be too much for some viewers here. Still, the quieter scenes work with vibrant skin tones and sharp detail in every corner. Note that not even this TV could make Pierce Brosnan's singing sound good.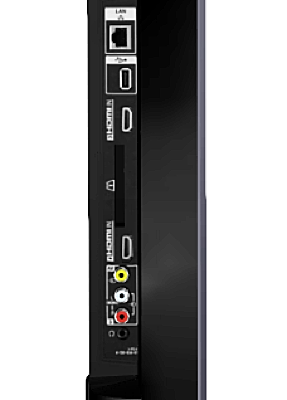 You'll find the extra connectors on the right side useful
While we're on the subject of audio, it was decent but not exceptional. Cute though the graphic showing the volume level is, the chief thing we noticed was that we had turn it up more than we'd expect to get a decent level of sound.
Sponsored: Practical tips for Office 365 tenant-to-tenant migration