Asus talks up turbo-charged thin'n'light laptops
A 33 per cent boost at the flick of a switch
Asus has outlined the main benefits of Turbo 33 - an overclocking technology it has installed on its new UL netbook series.
Each of the seven less-than-an-inch-thick 12in to 15in UL laptops are based on Intel CULV processors. However, Asus has claimed that its proprietary Turbo 33 technology provides performance-related benefits over and above those capable by CULV alone.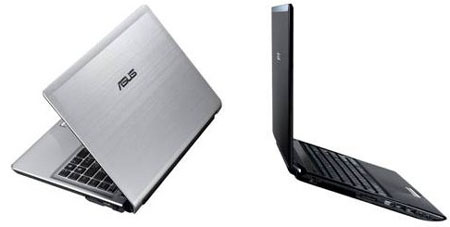 Each Asus UL series netbook features Turbo 33 to boost performance
Turbo 33's core feature, according to Asus, is its ability to provide an average 33 per cent boost in operating performance across the board.
It's technically possible for Turbo 33 to boost a UL's Celeron, Core 2 Solo or Core 2 Duo processor performance by up to 77 per cent, Asus boasted. But Asus stressed that such a high boost impacts system performance – specifically notably battery life - and so the company opted to play it safe with a 33 per cent improvement.
Turbo 33 can significantly shorten file format conversion times, Asus claimed. In a demo of the technology given to Register Hardware today, the firm showed how a Turbo 33-enabled UL laptop could convert a 555MB MPEG 4 to WVM in 4596 seconds, compared to 6160 seconds on similar spec machine without the technology.
The company has also used Turbo 33 to shorten the boot-up time of a Windows 7 PC from 35 seconds to just 16 seconds.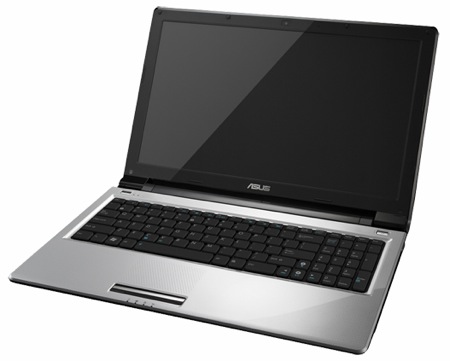 UL 80: Air aspirations?
All UL series notebooks have battery lives of up to 12 hours. But with Turbo 33 switched off each machine would offer a slightly longer running time - although the company wouldn't commit to a figure.
If Turbo 33 sounds appealing to you, then Asus' 13.3in and 15.6in models are now available in the UK. Further 12in and 14in models are expected to arrive in Blighty before Christmas. More information is available online. ®