Sony Ericsson confirms Android Xperia
Kimono opened, Rachael revealed
Sony Ericsson has finally undressed 'Rachael' – its latest flagship smartphone known for ages only by its sexy pseudonym.
Leaked images, pictures and specifications have been doing to rounds for months. But today marks SE's first official confirmation that the X10 smartphone will launch during "the first half of 2010".
Can't see the video? Download Flash Player from Adobe.com
The X10's innards put it on an equal footing with several other high-end handsets, not least the HTC Touch HD2, which shares the same CPU: Qualcomm's 1GHz Snapdragon processor.
It's disappointing that the X10 is expected to ship with Android 1.6 – not version 2.0. However, don't forget that the latest Google OS update will be available for free download by one-and-all at – it's rumoured - some point later this month.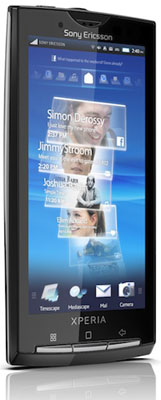 Sony Ericsson's Xperia X10 runs Android
In the meantime, SE has overlaid its own UI - sorry, "User eXperience" - onto the X10's Android OS. The UI supposedly impoves Android by combining "best-in-class entertainment features with signature applications, unrivalled integration of social media services and a rich graphical user interface". So there.
SE also promised to add more features and capabilities to the X10's UX over time.
Lurk further under the X10's shell and the smartphone has some strong technical features on offer, including an 8.1Mp camera with 18x digital zoom, and both Wi-Fi and HSDPA 3G support.
The 119 x 63 x 13mm X10 smartphone can even handle 3D games and should prove an indispensible mapping aid thanks to its on-board Assisted GPS and geo-tagging features.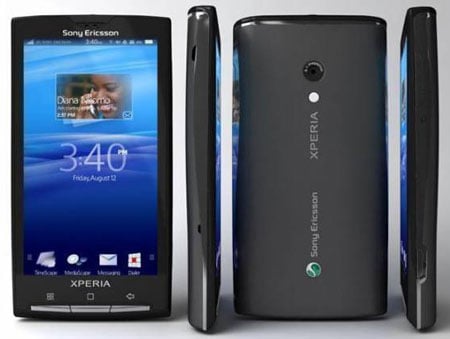 A real contender for smartphone success?
SE hasn't given a firmer UK launch date for the X10 than Q1 next year. Body colour options will stretch to "Sensuous Black" and "Lustre White". ®