Adaptec CEO on the ropes after dreadful results
Company steels itself for doomed proxy fight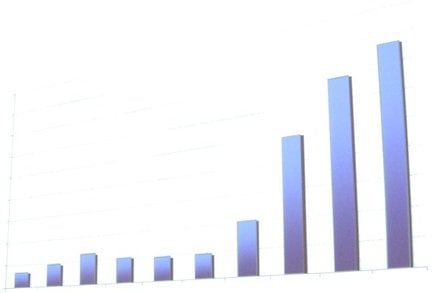 Adaptec's November 10th AGM runup has been bespoiled by dreadful quarterly results and the company is facing the likely ejection of its CEO from the board.
The results for its second 2010 quarter showed a 42 per cent revenue decline year-on-year and a $3.8m loss, compared to a $3.3m profit a year ago. To increase Adaptec management's discomfiture, activist investors say they have enough proxy votes to unseat Adaptec's CEO from the board, and pave the way for his dismissal.
Second quarter revenues were $18.4m, compared to $31.7m a year ago. In the circumstances a net loss was pretty unavoidable: it's pretty impressive that it is only $3.8m. The blindingly obvious reason is the drop in revenues which Sundi Sundaresh - Adaptec's CEO - spelled out: "Although customer engagements with our new products continue to grow, our new product revenue is not enough to offset the decline in revenues from our legacy products."
Gross margin rose to 44 per cent from 42 per cent a year ago, providing a smidgen of good news. There were positive operating cash flows from continuing operations of $4.9m, and Adaptec ended the quarter with $385.6m in combined cash, cash equivalents and marketable securities. It isn't going to run out of money anytime soon.
The simple enough story is that Adaptec hasn't replaced its legacy products fast enough, perhaps partly due to the comfort of its cash cushion.
Considering that Adaptec's board has been facing down activist investor Steel Partners for a over year now, this tardy new product introduction is regrettable. The only way Adaptec's board and CEO could repel Steel Partners is by convincing investors that their strategy is delivering results. It isn't.
Other companies are doing much better in the recession than Adaptec, with Quantum being one example where declining legacy product revenue has to be compensated for with new products. Quantum has acted faster than Adaptec and its recent results are much better.
Adaptec's outlook for the third quarter of its fiscal 2010 is dire, with net revenues of between $15m and $17m - a sequential decline. The net loss is forecasted to increase by a third or perhaps even double.
With the board and CEO facing a make-or-break AGM vote between their continuance or replacement by a Steel Partners' slate, this results statement could be construed as a suicide note.
You can imagine Steel Partners' glee when it saw the results statement. It issued a statement that almost gloated, and included this paragraph:
"After reviewing Adaptec's second quarter results, it is clear that the operating performance continues to rapidly deteriorate under Mr. Sundaresh and his so-called turnaround plan," stated Warren Lichtenstein of Steel Partners. "How can the Legacy Directors tell you with a straight face that Mr. Sundaresh's efforts are gaining traction? Is revenue declining 40 per cent from $31.6 million to $18.4 million, operating losses going from $1.8 million to $7.2 million, and projected third quarter revenue dropping even further with a larger operating loss their idea of traction?"
Adaptec's board responded by promising cash dividends for shareholders and having its chief financial officer, Mary Dotz, put a positive spin on the results: "Our results, excluding one-time costs relating to Steel's consent solicitation, were in line with the operating plan that was approved by the Board – including by Steel's representatives. The results we believe underscore our strong financial foundation and demonstrate the rising acceptance of Adaptec's new products, which have now grown to account for 48 per cent of our revenues and are close to outrunning the decline of our legacy revenues."
"While Steel confuses the issue by citing projections of our cash burn that are based on GAAP numbers, which include non-cash and one-time charges, we generated close to $5m in cash from our operations last quarter. Our plan projects a positive cash flow from operations this year and a modest operating cash burn in the next fiscal year, excluding the impact of the Board's decision to declare a cash dividend."
This looks like it's not enough. Adaptec's shareholders want to see the jam - they want to smell it and anticipate its taste. They want more than promises that the jam really, really, honestly will come tomorrow.
AP is now reporting that Steel Partners claims it has amassed enough proxy votes from shareholders to boot Sundaresh off Adaptec's board. The board says it's waiting for certification of the votes cast before ceding or claiming anything.
If Steel Partners is certified as having sufficient written consents from shareholders then Sundaresh better pack his CEO bags, as can the anti-Steel Partners board members. Adaptec faces having a new CEO, probably an interim one, and a new board that will quite rapidly announce a new strategy aiming at getting Steel Partners a return on its Adaptec investment.
Nobody knows yet whether that means a company sale or using Adaptec as an acquisition vehicle. It's bad news for Adaptec's channel and customers and, potentially, its employees. Prepare your CVs just in case, guys. ®