Chip sales upgrade from terrible to bad
Still down from 2008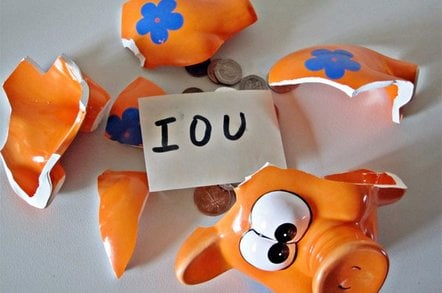 Global semiconductor sales have improved from terrible to bad in the third quarter, as the industry continues to recover from its massive slide a year ago.
Chip sales in Q3 jumped 19.7 per cent to $61.9bn compared to the second quarter when sales were $51.7bn, according to the Semiconductor Industry Association. But Q3 sales were also 10.1 per cent lower than the $68.9bn reported in the same period last year.
Similarly, chip sales in September grew 8.2 per cent sequentially to $20.1bn, but dropped 10 per cent compared to 2008, SIA said.
SIA President George Scalise called the Q3's results "above expectations" and called September's sequential rise "in line with historical patterns" for increased demand as customers build up supply for the holiday season.
He noted unit sales of personal computer and cell phones, which are two of the largest driver demands for semiconductors, continue to run ahead of earlier forecasts. The badly beaten market for industrial application chips also show signs of recovery.
"Amid signs that we are in the early stages of recovery in the global economy, semiconductor sales continue to reflect normal seasonal patterns. Sales are running well ahead of the worst-case scenarios projected early in the year, and we are optimistic that total sales for 2009 will be better than our mid-year forecast," Scalise said.
Europe had the largest drop in September compared to last year with a 24.8 per cent decline in sales. Japan saw a 14.9 per cent drop year-over-year, while September chip sales in the Americas actually increased 7.8 per cent.
Last year, semiconductor sales fell for the first time since the dot com bubble burst in 2001. The beginning of this year was brutal on the industry as well — but recent months have shown steady sequential improvement. ®