Nokia to shut down N-Gage
A brief history of fail
First it was a phone, then an online service. Now, Nokia's N-Gage will soon be nothing at all. The Finnish phone giant is going to shut it down.
The N-Gage site will continue through 2010, but it will feature no new games. Instead, they'll be sold through Nokia's Ovi online store.
It's hard to see the move is coincidental to the recent dip in Nokia's financial fortunes. Fiscal worries nearly did for N-Gage in 2005. Then the brand managed to survive. Not this time, though.
The first N-Gage debuted in late 2003 as a device Nokia insisted was a handheld games console not a phone, even though it could make and take calls, and send and receive text messages. It also run a smartphone operating system, Symbian.
What really did for it was the phone-sized screen - about half the size of the display you'd get on the handheld consoles of the time.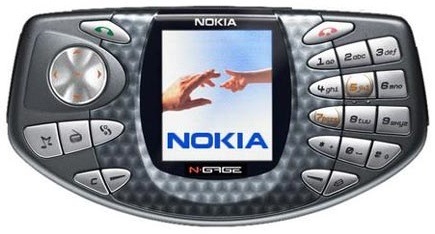 Nokia's first N-Gage: hold it sideways to speak
Despite the diminutive display, the device itself was way too big to be used as a handset. Nokia even suggested owners hold the phone side on when talking, because of the unusual positioning of the microphone and earpiece speaker.
Nokia tried again in 2004, shipping the more compact N-Gage QD in May of that year. It offered a slightly better telephonic experience, but gaming was much the same. Nokia's much-touted online N-Gage Arena "multi-player gaming" service was, in reality, an online league table matching solo-play high scores.
By September 2004, Nokia had shipped more than a million N-Gages - though at launched it forecast it would ship "millions" of the devices.
Come early 2005, and N-Gage's doom was already being predicted, forcing Nokia to state that it was "completely committed" to the device and platform. By now, it was facing stiff competition from Sony's PlayStation Portable and Nintendo's DS.
Bu the writing was on the wall, for the phone at least. In May 2005, Nokia began extending N-Gage Arena to its then-new N series of smartphones. Later that year, it emerged that Nokia had hoped to shift 6m N-Gages, but only managed to sell 2m or so. The QD was quietly dropped the following year.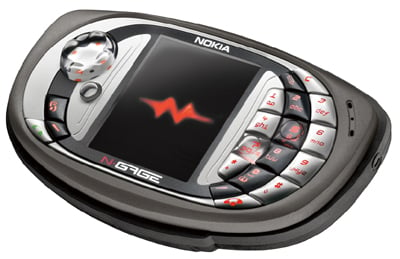 Second attempt: the N-Gage QD
The N-Gage brand was retained for an extended service-only offering, originally due to debut in 2007 but which failed to surface in that year. The pitch was the ability to play big-name titles on N-series smartphones, and it finally became a reality in April 2008.
But only through to the end of 2010.
"We will no longer publish new games for the N-Gage platform," Nokia said on its N-Gage blog late last week. "We will no longer ship new devices with the [N-Gage] application pre-installed."
Existing games will be offered for sale until September 2010, and players will be supported until the end of that year. Purchased N-Gage games will continue to work on N-Gage compatible mobile devices, Nokia said. ®
Sponsored: Minds Mastering Machines - Call for papers now open