Motorola Android 2.0 phone Europe-bound
With new name and multi-touch screen missing from US version?
Motorola's Android 2.0-based Droid handset will be called the Milestone over here, the phone maker has revealed. In addition to a new, name the European incarnation will get HSDPA 3G and multi-touch technology, it has emerged.
Milestone will have quad-band GSM/GPRS and dual-band - 900MHz and 2100MHz - WCDMA support. It has Wi-Fi too, and Bluetooth 2.1+EDR.
Most other specs match up across both the EvDO Droid and the WCDMA Milestone. But look at these two snaps from the handsets' respective websites: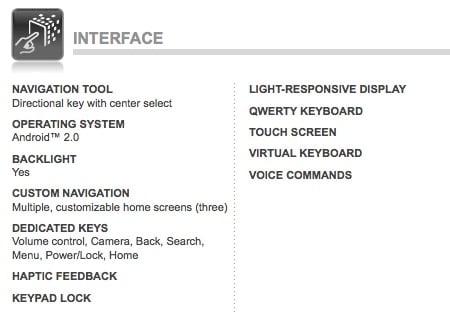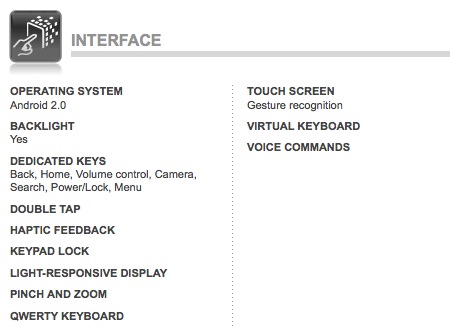 Comparing UI specs: Motorola's Droid (top) and Milestone
The Milestone lists "pinch to zoom", "double tap" and "gesture recognition" among its attributes. All three are absent from Droid, it seems.
There's a quid pro quo: Droid ships with a 16GB Micro SDHC card, but Milestone only comes with an 8GB card.
Droid is only just starting to appear in the US, on the Verizon network, so it's possible it does possess these features. It does seem odd that Motorola would drop them from the US model.
Like Droid, Milestone has a 5Mp camera with twin-LED flash. It has an on-board Assisted GPS pick-up and is powered by a 550MHz ARM Cortex A8 processor. The 3.7in, 480 x 854 display slides up to reveal a Qwerty keyboard.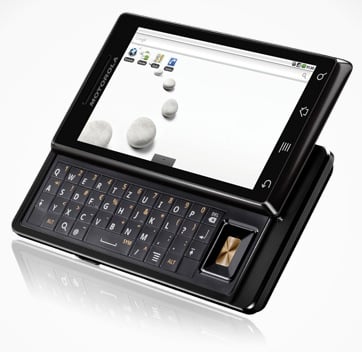 Motorola's EvDo Droid WCDMA Milestone
Milestone has already turned up on O2's German website, priced at €80 (£72/$118) or €120 (£108/$177), depending on which airtime package you sign up for. However, there's no indication when the device will debut there. And there's no word yet on UK carrier partner(s), availability or pricing. ®