Intel opens cloud fluffing school
Dude, we know Google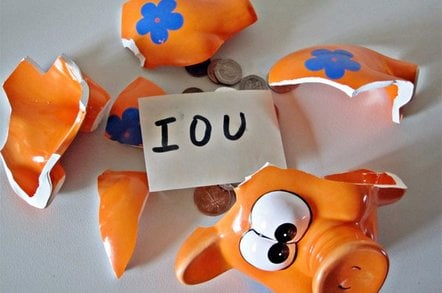 Intel has opened its very own cloud-fluffing school.
Boasting that it helped fluff the mega clouds floated by Google, Yahoo!, and Microsoft in recent years, the chip giant wants you to know that its sky-high experience is now available through a new program it calls Intel Cloud Builder.
"We've got a pretty good legacy that started with the first companies that were service providers in the internet space, working with the Googles, the Microsofts, and others in helping them to build out their infrastructure," Intel high density–computing man Jason Waxman told reporters during a briefing in San Francisco this morning.
"It's taken many years for someone like Google or Microsoft to build up that experience. If you're an enterprise or a telco service provider looking to build your cloud, the task can be daunting with many, many management layers. To that end, we're announcing this new program where we're going to be working with many of the leading software providers in the industry to make it easier to deploy clouds in a fast and effective way on an Intel architecture."
Those software providers include Citrix, Parallels, Canonical, Red Hat, VMware, Xen, and, yes, Microsoft. And that's who you contact if you wanna join the Intel Cloud Builder program. You don't contact Intel.
Speaking with The Reg, Intel director of server-software management strategy Billy Cox said that the program is intended for those looking to build so-called "private clouds". That would be floating things that run a company's own applications, as opposed to Amazon-style "public clouds" that serve up compute resources to third parties.
In Intel's world, a cloud is any "shared, dynamically-scalable resource pool." The conspicuous example is Google's globe-spanning infrastructure, which rests on super-secret customized hardware built in tandem with, yes, Intel. With its Cloud Builder program, the chipmaker hopes to help others do much the same thing on a, shall we say, smaller-than-Google scale.
Waxman says that Intel is not only optimizing silicon, software, and systems for scale-happy setups, it's also honing entire data center designs. But as you might expect, Billy Cox stops short of sharing actual Google designs with Joe Enterprise. "But we may share bits and pieces," he tells us.
Through the program, Intel will simulate cloud setups on its own internal and third-party test beds. According to Cox, designs may be as small as one to five server racks, but the idea is to build something that can be scaled to (almost) any size.
In a related announcement, Intel also told reporters that it's working with EMC to offer some sort of super-low-power hardware-and-software building block for those looking to float their own storage cloud. This as yet unnamed product is slated for debut in the second half of next year.
The product will be based on EMC's Atmos software platform, but Intel vp of end user platform integration Prasad Rampalli says that with certain hardware and software optimizations, they've dropped power levels by 15 per cent "at the rack level" - without losing performance.
"How do we ensure that when you run a specific application on a specific server, it's using just the amount of resources needed to consume the lowest amount of power? We believe that it requires software like what EMC has with Atmos that works harmoniously with what the hardware provides," Intel's Prasad says. "What we're doing is giving EMC's software more knobs and dials for them to use."
According to Prasad, these knobs and dials can save you $1.5m across a 100,000-server data center. And until the product actually arrives, who can argue with him? Over the next six months, Intel and EMC will pilos their hardware-and-software combo with certain select users.
EMC is already offering its own petabyte-scale public storage cloud based on Atmos - Atmos Online, naturally - and the software platform is also driving the new storage cloud from AT&T. ®