Nintendo confirms big-screen DSi
From 3.2in to 4.2in
Updated Just days after rumours of an upcoming DSi with larger screens first broke, Nintendo has confirmed that just such a handheld console will be delivered in time for Christmas.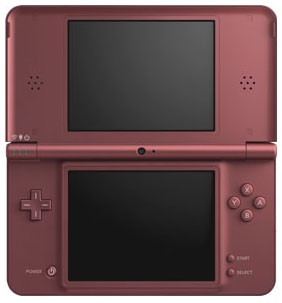 Nintendo's DSi LL has two 4.2in screens
The redesigned machine – officially called the DSi LL - will feature two 4.2in screens, meaning that each of the two screens will be exactly 1in larger than those found on the existing DSi.
Nintendo hasn't said what resolution the upcoming DSi LL will offer, but the firm hopes to market the handheld at gamers keen on DSi-based web browsing and reading.
Two styluses will be bundled with the machine and gamers will also benefit from three pre-installed DSi Ware games: two brain-training titles and DS Easy Dictionary.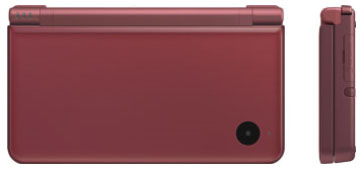 A UK launch hasn't been confirmed
Nintendo will offer the DSi LL in "dark brown", "wine red" and "natural white" hues, but the bad news is that – so far – the videogames giant has only announced plans to release the machine in Japan, on 21 November. It will cost ¥20,000 (£134/$220/€149).
Update
Nintendo has since told Register Hardware that the DSi LL will be launched in Blighty as the DSi XL, during the first quarter of 2010. A price for the UK model hasn't been announced, but Nintendo warned that "the retail price of the Nintendo DSi XL is expected to be higher than that of the Nintendo DSi". ®