Juniper spruces up products, burnishes identity
New hardware, software, and cloudy vision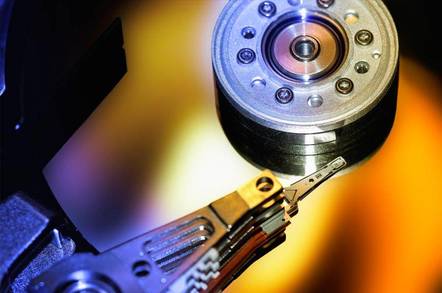 Juniper Networks is launching a fleet of new software, hardware, and partnerships today under a major retooling of the company's brand identity.
Complete with a new logo, Juniper's announcements include a new application-development platform for Junos, an integrated software client, a new chipset for MX routers, and (but of course) a cloud computing initiative.
Centeral to Juniper's revamp is the Junos operating system, for which the company is taking some major steps to promote as an open, cross-network platform with the new Junos Space and Junos Pulse.
Junos Space is an integrated SDK and API that lets third parties write applications into any product running the Junos OS. It initially ships with three pre-loaded applications: Ethernet Activator, which Juniper says lets customers quickly create and activate services; Route Analyzer, an MPLS route analyzer; and Service Now, which automatically forwards troubleshooting details to Juniper.
Pricing for Junos Space starts at $15,000 and is available now for download.
Next there's Junos Pulse, Juniper's new integrated network client. It provides location-aware and identity-aware access to networks that are currently available in separate Juniper network clients. Pulse is scheduled for release in the first half of 2010.
Furthermore, Juniper is licensing all of Junos out to another company for the first time. It signed a software licensing partnership with Blade Network Technologies, which will make Junos-based blade switches. Juniper also expanded its existing reseller partnership with IBM to include its SRX Series gateway products.
In hardware, Juniper launched a new series of routers and line cards branded MX 3D, which are powered by the new Junos Trio chipset.
The line cards plug into new or existing MX routers, and carry some extremely hefty claims about power usage and performance gains. According to Juniper, the MX Series can provide up to 2.6 terabits per second while using half as much power per gigabit than (unspecified) competitive products. (Juniper claims its MX960 3D consumes 37 Watts per 10Gbit/s moved.)
The MX 3D family will roll out initially with a 16-port 10GbE Aggregation line card providing 120 Gbit/s released in December. Additional kit, including a 100Gbit/s Ethernet card and 3.5-inch routers called the MX80 Series 3D, will arrive sometime 2010.
And what would an enterprise announcement be these days without a cloud initiative?
Juniper's newfangled Cloud-Ready Data Center pitch involves five different "solution modules" to help guide a business through building a data center kitted out for private and public cloud computing.
The company is centering the cloud solutions around its SRX platform, which also received an upgrade for the honor. The SRX 5800 gets doubled density of 10Gbit/s Ethernet connections and the ability to support 10 million concurrent sessions, 2.5 times more than last year.
The cloud products will apparently help customers take advantage of Juniper's Stratus project, which is understood to be the company's response to Cisco's Unified Computing System, tying its virtualized servers, networking, and storage in a single data center fabric.
In addition to Juniper's OEM deal with IBM today, the company announced Tuesday that Dell will peddle its MX Series service routers, EX Series Ethernet switches, and SRX Series services gateways. ®
Sponsored: What next after Netezza?