Google sued for super-skinny Chrome polishing
I have a patent on your Courgette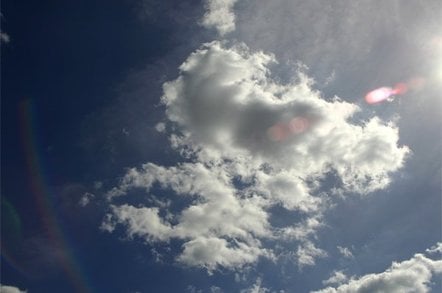 Mobilephoneware maker Red Bend Software has sued Google for patent infringement, claiming that the web giant's Chrome browser steps on an algorithmic patent it secured in 2003.
In tandem with its Israeli parent company - Red Bend Ltd. - the Massachusetts-based Red Bend Software filed its suit in federal court on Monday, accusing Google of infringing its patent on "a method for generating a compact difference result between an old program and a new program."
Red Bend uses this "differential compression algorithm" to rapidly push firmware updates onto mobile phones. Basically, the technology updates pieces of a remote software package without updating the whole thing.
Google's Chrome browser uses an update compression algorithm called "Courgette," and Red Bend contends that with this Zucchini algorithm, Google is willfully infringing on its patent. That willful bit means that Red Bend is seeking treble the damages. The company says that Google has known about the patent since early September. Presumably, that's when Red Bend sent the web giant a letter.
Since Google has open-sourced the Courgette code, Red Bend also says that its doing so induces infringement from others.
Google Chrome is based on the Google-created Chromium open-source browser project. Documentation on the Chromium site describes Courgette as a new differential compression algorithm - written by Google - for making Google Chrome updates "significantly smaller."
"We want smaller updates because it narrows the window of vulnerability. If the update is a tenth of the size, we can push ten times as many per unit of bandwidth," the site says. "We have enough users that this means more users will be protected earlier. A secondary benefit is that a smaller update will work better for users who don't have great connectivity.
"Rather than push put a whole new 10MB update, we send out a diff that takes the previous version of Google Chrome and generates the new version."
Red Bend didn't immediately respond to our request for comment. And Google declined to comment. "We haven't yet been served, so we can't comment until we've had a chance to review the complaint," a spokesman said.
You can see Red Bend's differential compression patent here (US Patent 6,546,552). ®
Sponsored: How to Process, Wrangle, Analyze and Visualize your Data with Three Complementary Tools