BlackBerry wristband accessory priced, dated
Coming early next year
The inPulse watch accessory for BlackBerry handsets will appear on wrists in February 2010, it has emerged.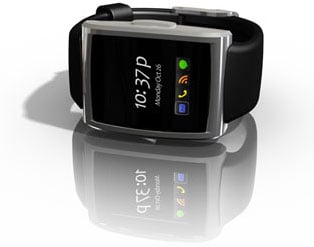 Allerta's inPulse: not quite a BlackBerry on your wrist
Allerta, the company behind the officially licensed BlackBerry accessory, has priced inPulse up at $149 (£90/€100), but claimed that "industry regulations" mean the device will only available to buyers in North America and Canada.
The "BlackBerry smartphone accessory" has a 1.3in OLED display and can connect to Research in Motion handsets over Bluetooth 2.0 or micro USB.
Unlike LG's GD910 watchphone – reviewed here - the inPulse isn't a phone in its own right. The device simply relays to your wrist SMS messages sent to your RIM handset.
InPulse also vibrates whenever someone calls your BlackBerry. The name of the caller will appear on the watch's screen, but you won't be able to talk into the watch to take the call.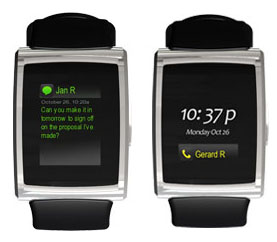 First shipments will go out in February 2010
The watch's touchscreen will also display email titles and calendar alerts, while customisation features allow you to set alarms, timers and message filters.
It's worth noting that - should you place an advance order for the inPulse - you will receive a "limited first edition" model. Allerta hasn't said exactly what this means, but the phrase suggests that some aspects of the device could be subject to change. ®