Seagate pushes SSDs as part of recovery drive
Revenues slump, but profits rise in Q1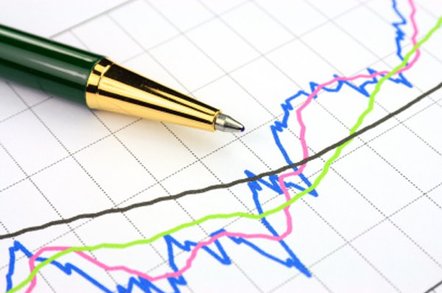 Seagate's first 2010 fiscal quarter brought cheering news and a better outlook as its numbers continue to recover and it beings sampling its solid state drive with OEMs.
Revenue for the quarter, which featured improving demand, was $2.66bn compared to the year-ago quarter's $3.033bn. Despite the $370m lower revenues Seagate made a profit of $179m in the quarter, up from the $57m made in the equivalent 2009 quarter. Operating expenses fell from $2.95bn to $2.4bn over the period. The company's net debt position is now less than half of what it was at the beginning of the calendar year.
Seagate shipped 46.3m disk drives in the quarter, which was up 14 per cent sequentially, but down four per cent compared to the year ago quarter. CEO Steve Luczo said: "The company has returned to its operating model well ahead of our expectations of six months ago and now expects to sustain gross margin of 22-26 per cent.
"Although mission-critical enterprise demand in particular has yet to recover to historical levels, we benefitted from our time-to-market product delivery to customers integrating our notebook, desktop and enterprise drives."
It gave a relatively upbeat forecast for the next quarter, saying it expects to see the market gradually improving and revenue to be approximately $2.75bn - $2.85bn. Gross margin as a per cent of revenue should be near the high end of the company's targeted range of 22-26 per cent. Revenue for fiscal 2010 as a whole is expected to be greater than $10.5bn.
It is sampling its SATA-interface SSD with potential customers, saying, according to the earnings call transcript, that it's targeted at the broad volume server market, and therefore not a hard disk drive replacement.
Dave Mosley, Seagate's EVP for sales, marketing and product line management, said: "We are actively engaged with our enterprise customers and are developing additional products with the entire spectrum of interfaces and performance options required to fully serve this market. Our product development plan enables us to emphasise endurance, reliability, and performance for SSDs at the same level of enterprise expertise customers have come to expect from Seagate."
If this goes well we might expect first OEM shipments towards the middle of next year or later.
Chief technical officer Bob Whitmore talked about the new single platter 2.5-inch drive, saying: "We have now started the qualification process of the industry's first 2.5 inch, 7 mm high hard disk drive. This new slimline product allows our OEM customers to continue to reduce the thickness and weight of their notebook platforms."
Seagate is expecting or hoping that the ultra-thin notebooks, MacBook Air-type products, will be potential users of this drive rather than going the SSD route.
Seagate hopes to start increasing salaries and variable compensation for its staff sooner than hoped for as a result of its increasing profitability. We might expect, if the financial results keep on improving, that Seagate will look to recruit a new CEO so that Steve Luczo can go back to being chairman, as he was before Bill Watkins' reign as CEO ended with the recession and a company reconstruction. ®