ITV reaches for remote by cutting loose techies
Trims UK workforce, looks overseas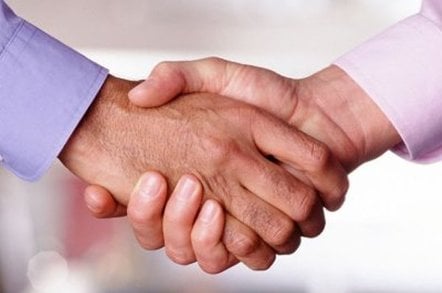 Techies at ITV face an uncertain future after the company's management told staff about plans to "rationalise" and "centralise" the team as well as outsource some IT services.
Workers at the loss-making commercial broadcaster were given the bad news on Friday 16 October by ITV's technology boss Richard Cross.
One anonymous source told The Register that around 200 permanent IT employees and 65 contractors based at sites throughout the UK, including Cardiff, London, Manchester and Birmingham, were affected by ITV's planned cull.
An ITV spokesman confirmed in a statement to us that the firm had been "conducting a cross-company outsourcing project which has focused on a number of key business areas".
ITV's service desk, third line technical support, remote infrastructure management, project administration, application support and maintenance are in the company's sights as possible areas the broadcaster plans to offshore.
"Our technology division was the first department to be reviewed and it has been concluded that the operation should be rationalised and centralised," said the ITV spokesman.
"It is also proposed that a number of technology functions be outsourced to a third party provider."
ITV said it was currently undergoing a "period of consultation" with all affected workers on the tech team.
Earlier this month the struggling TV network appointed John Cresswell as its temporary CEO after outgoing boss and chairman Michael Grade announced plans to step down from the firm later this year.
The broadcaster was hit by a painful drop in ad revenues last year when it reported a net loss of £2.55bn that led to 600 job cuts at the company in March. ®