MySQL daddy backs EU's Snoracle probe
My baby needs a new home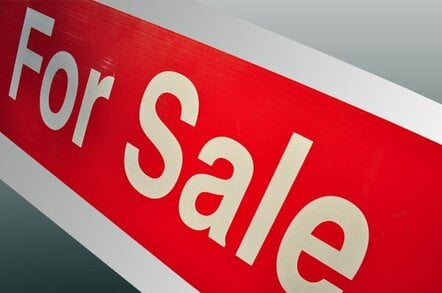 MySQL author Monty Widenius has come out in favor of regulators probing Oracle's ownership of MySQL - and against Sun and Oracle execs past and present.
Widenius has said he not only supports the European Union's probe of Oracle's proposed $5.6bn purchase of Sun Microsystems - which would give the database giant ownership of the MySQL product - he has also said MySQL should be sold to a third party.
The database's author has blogged: "MySQL needs a different home than Oracle, a home where there will be no conflicts of interest concerning how, or if, MySQL should be developed further."
It seems Widenius' company - Monty Program AB, created to support MySQL - encouraged the EU investigation.
His post comes a week after Sun's founder Scott McNealy re-affirmed his backing for the deal, pointing to Oracle's record in keeping competing open-source projects alive. If Oracle messed with MySQL, the community would simply fork because the project is licensed under the GPL, he said.
Oracle's chief executive Larry Ellison called MySQL a "fascinating piece of technology" and said "we are going to increase our rate of investment to that product."
Before that, former MySQL CEO Marten Mickos - and the ex-head of Sun's database group - not only dismissed concerns over Oracle's ownership of MySQL but also called on the EU to approve Oracle's purchase of Sun.
"Oracle has as many compelling business reasons to continue the ramp-up of the MySQL business as Sun Microsystems and MySQL previously did, or even more," Mickos wrote in a letter to commissioner for competition Neelie Kroes.
He also took the view Oracle could not control the DBMS market if the company turned bad. "The users of MySQL exert a more powerful influence in the market than the owner does," he said.
Mickos served as MySQL CEO from 2001 and left Sun in March this year, while Widenius left Sun before news of the Oracle deal broke. Both Mickos and Widenius earlier this year were quoted on the possible dangers to MySQL of the Oracle deal.
Widenius has overseen a slew of measures that are designed to keep MySQL alive outside of Oracle. These include a fork called MariaDB and formation the Open Database Alliance to unify all development - and products and services - surrounding MySQL Database Server. The Alliance is supported by Monty Program AB.
He wrote in February this year: "Oracle, not having the best possible reputation in the Open Source space, will have a hard time keeping the remaining MySQL people in the company or even working on the MySQL project. Oracle will also have a hard time to ensure to the MySQL customers, community and users that it will keep MySQL 'free and available for all'." ®
Sponsored: What next after Netezza?