Micron's new flash dies live longer
Increased write endurance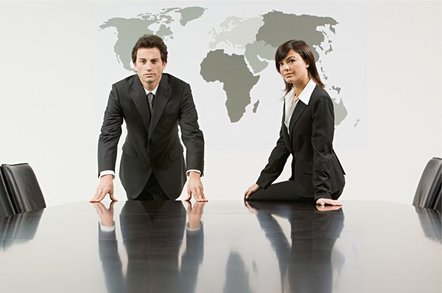 Micron is sampling new flash dies that can write data many more times than other flash chips before they expire.
Micron calls its new products Enterprise NAND and is using a 34nm process to build them. It has a new 16Gbit single-level cell (SLC) die capable of up to 300,000 write cycles. Micron says this is three times more than what it calls standard NAND chips. It can be combined in a package to produce a 16GB NAND unit.
There is a 2-bit multi-level cell (MLC) die with a 32Gbit capacity and a 300,000 write cycle rating. This is claimed to be a sixfold increase on standard NAND chips. A 32GB package is possible by combining the 32Gbit dies.
Micron says both chips support the ONFI 2.1 synchronous interface.
Solid state drive (SSD) controller startup SandForce offers a complimentary quote in a Micron release, saying it is "very excited to work with Micron and enable cost effective, reliable, high-performance SSD solutions that support stringent enterprise lifecycle requirements". This implies Micron and SandForce are working together to produce complete NAND flash drives or modules.
In July Micron said it was going to build PCI-e-connected flash cards, working with IDT and its PCIe and memory interface technology. It looks like the cards are going to use SandForce controllers.
Micron is sampling the new chips now, with general availability slated for early 2010. ®
Sponsored: Detecting cyber attacks as a small to medium business