Zimbra applies gentle touch to UK resellers
Needs to sync and swim, with or without Yahoo!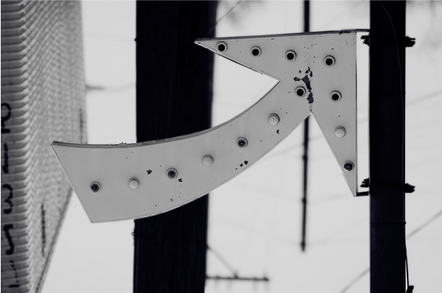 Yahoo! may be rumoured to be planning to dump Zimbra but that hasn't stopped the open source email and collaboration platform maker from punting its wares at UK resellers.
The firm is keen to appeal to the mid-market with version 6.0 of the Zimbra Collaboration Suite. And it hopes that ditching its old direct selling model in favour of a much more channel-friendly approach will help it get a foothold in the lucrative not-big-not-small biz world.
Zimbra's EMEA boss Lars Nordhild Rønning outlined at a cosy partner event at Yahoo!'s London office yesterday how he wants dealers - with the help of the email vendor's two UK disties, In-Tuition Networks and Interactive Ideas - to build the channel business to reach out to mid-market customers.
He said that Zimbra had, over the past six months, shaken up its partner program, by admitting that previously "it didn't scale due to channel conflict with distributors and resellers."
The company currently claims 52m mailboxes in 80 countries with customers that vary from enterprise-size to SMBs. Yahoo! bought the San Mateo, California-based startup in 2007 for $350m.
Its flagship customer in the US is Comcast, and Zimbra is additionally in talks to seal a tasty deal with Vodafone in the UK and Germany.
It's scored agreements with around 300 universities in the US, including Stanford uni, whose biz it had to compete for with both Microsoft and Google, before winning the contract.
One of the big changes Zimbra is pushing in the latest version of its email and collaboration platform is its ability to run Zimbra and Exchange in parallel, which might prove a crowd-pleaser for those organisations that like to run a hybrid environment.
Meanwhile, resellers are now increasingly hearing from customers who are not just looking at Microsoft's Exchange and IBM's Lotus products, but also the likes of Google and its Apps suite.
The challenge for Zimbra is in differentiating itself from the pack. It's telling dealers that the big sell is in the almost seamless jump between its desktop and web-based version of its platform.
It's also busy "seeding" the market by scooping up customers via the open source community, where a bare bones edition of the platform is available for free.
But resellers, who are increasingly warming to Zimbra, still have a few niggles with the tech.
One dealer pointed out yesterday that the firm was yet to implement a tool that allows businesses to automatically insert corporate signatures that carry important email disclaimers into Zimbra, for example.
And it's that kind of fundamental, schoolboy slip-up that has left some resellers nervous about punting the platform to customers who will, quite rightly, ask difficult questions about what the product does and doesn't feature.
One thing resellers at yesterday's event did seem to agree on, though, was to point out Google's aggressive channel play, and the company's "non-existent" partner program.
Mountain View, of course, is big enough to do a bit of pushing around, and can shove the likes of system integrators aside in its efforts to grab biz customers from under the nose of Microsoft.
However, Zimbra - with or without Yahoo! - seems to have opted for a much gentler approach. ®
Sponsored: Minds Mastering Machines - Call for papers now open