Palm Pré arrives in Blighty
Followed by Reg Hardware's Pré review...
The Palm Pré has been available Stateside since June, but Blighty-based gadget fans can finally bag themselves the smartphone from today.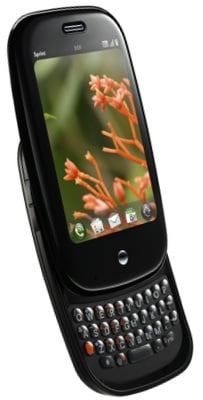 O2 is selling the Palm Pré from today
O2 is the Pré's exclusive carrier in the UK and the smartphone can be bought either through the network operator's online sales website or from its high-street stores.
But, much like the iPhone, the Pré ain't cheap. Customers willing to sign a 24-month contract costing £34.26 ($56.05/€37.97) per month can get the Pré for free. The contract includes 600 UK minutes, 500 UK text messages and unlimited downloads, O2 said.
Alternatively, an 18-month contract - priced at £73.41 ($120.10/€81.36) per month – will still see you get a free Pré, but also a whopping 3000 UK minutes. The contract includes 500 UK text messages and unlimited downloads, O2 added.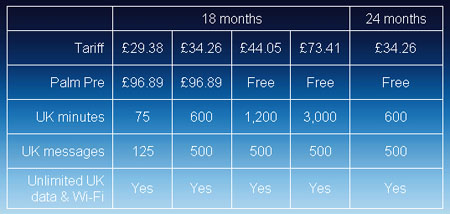 O2's Pré prices - check out our review to see if the phone's worth the cash
A wireless Pré charging dock – called Touchstone – will also be available through O2, priced at £44.11 ($72.16/€48.88).
But before committing yourself to a costly 24-month contract, check back with Register Hardware later today and read our in-depth Palm Pré review. ®
Sponsored: Detecting cyber attacks as a small to medium business