Sky confirms telly-on-Xbox launch date
GTA, footie, Halo, The Simpsons...
Xbox 360 owners will have access to Sky's TV content through their consoles within two weeks, the broadcaster has confirmed.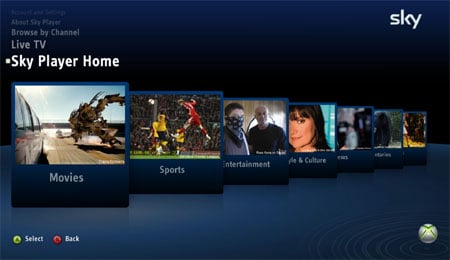 How Sky Player may look on the Xbox 360
Register Hardware reported back in May how Sky had signed a deal with Microsoft to deliver a selection of its channels through Xbox Live.
Sky has now confirmed to us that the service, to be called Sky Player, will go live on 27 October.
Xbox 360 owners will have "the opportunity to watch live and on-demand sport, movies, entertainment, drama, documentaries and the arts", Sky promised.
The broadcaster has yet to release the service's full details or pricing. But the firm previously told us that while all live content will be streamed in standard definition, while on-demand content will be sent over in "DVD quality".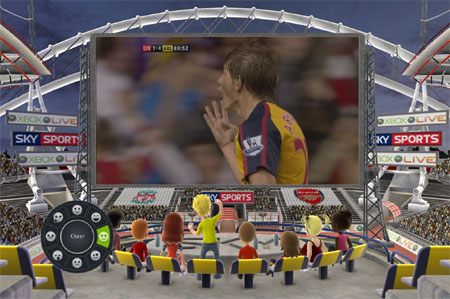 Interact with mates during live football games
Existing Sky subscribers will need a Multiroom package to simultaneously watch, say, Sky One on a bedroom telly and a film through their Xbox 360 in the lounge, the broadcaster said.
The full Sky Player channel line-up for Xbox 360, and the service's cost, will also be announced on 27 October. ®