Buffalo Linkstation Pro
No nonsense Nas box?
On a gigabit network, you can set up jumbo frame sizes, up to 9694 bytes; we did our speed testing using standard (1518 byte) frames. When writing a single large file, we managed a write speed of 25.5Mbytes/second, which is quite respectable, and means backups won't take too forever.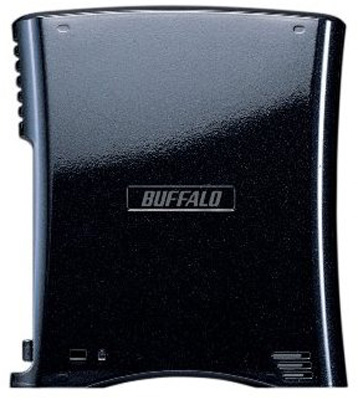 Easy to configure with plenty of useful options
Reading the same file, we achieved a rate of 29Mbytes/second, which is adequate, but exceeded by quite a few other drives that have been tested here recently. And with large groups of files, performance dropped quite a lot from that – a 290MB folder of 10,000 files managed only around 4Mbytes/second reading and writing, though much of that is undoubtedly OS overhead – even so, that's still only around a minute for 10,000 files.
Finally, there's a useful email warning facility, that can provide you with status updates, plus a disk power down option, and scheduled sleep facility – though that seemed to go to sleep even though we were in the middle of a TimeMachine backup – to help save energy.
Verdict
All in all, it's a neat package, with a good range of options. It won't suit the more technical user, perhaps, but the interface is clear and straightforward enough for casual users, without over complicating things. ®
More Network Storage Reviews

LaCie
d2 Network

Freecom
MediaPlayer II

LaCie
LaCinema Black MAX

EZY Technologies
MyXerver MX3600

Buffalo Linkstation Pro
Not the nippiest, but features gigabit Ethernet, an updated media centre and remote access to your files.