OFT to hammer online pricing, behavioural tracking
Two big studies for the price of one at 33% off!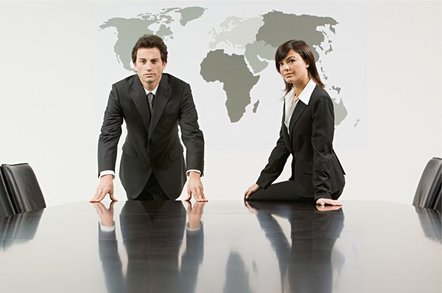 The Office of Fair Trading is to give internet advertising and pricing a thorough going-over between now and next summer.
The fair trade quango has launched two studies which could force online retailers and advertisers to change their business models - or not, depending on the outcome.
The first study will look into "online targeting of advertising and prices". This will examine "behavioural advertising and customised pricing", where vendors use info culled from the customers' web habits to set pricing. This should be wrapped up by spring 2010.
A broader probe of advertising of prices will examine a variety of practices "which may potentially mislead consumers".
These include: drip pricing; baiting sales; reference prices (ie 50 per cent off); time limited offers; complex prices (three for two, etc); and price comparison sites, which may use some (or all?) of the above. This should be done by next summer.
Anyone halfway familiar with the web will probably be able to think of a few potential targets in no longer than it takes to decide whether to take out some flight insurance or decide to call the hotel direct to check exactly what the cheapest room rate is today.
OFT senior director Heather Clayton said: "These studies will ensure that we keep up to date with the latest developments and, in particular, on how new pricing and advertising practices are emerging and evolving online."
Fifty years ago the OFT might have been going out nabbing retailers for leaning on the scales or builders and suppliers for fixing property deals down the lodge.
The net in general, and behavioural tracking has of course, given businesses much more info to play with, and abuse, without the neccessity of actually having to get know their customers' names or be polite to their husbands.
The latest investigations could conceivably rein in egregious practice - or set the limits for just how much online businesses can get away with. ®