Acer boots Dell into third place in global PC league
Taiwanese vendor takes Michael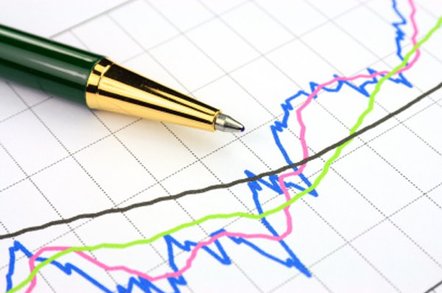 A PC market upturn as shown in IDC figures had captains of the industry breaking out the champagne last night - except at Dell.
While HP took the top spot in the worldwide market, it was Acer that bagged second place, driving Dell into the third spot.
Total worldwide shipments were up 2.3 per cent year on year to 78 million. IDC slipped into understatement by calling this "an important continuation of recovery", after declines of 6.8 per cent and 2.4 per cent in the previous two quarters.
The launch of Windows 7 - next week if you weren't aware - should further stimulate a market that is already recovering, with every region except Japan beating growth expectations. A return to commercial kit refreshes next year should further boost the market.
The downside is that the growth comes from portables, particularly netbooks, which undercuts vendors' ASPs.
Total shipments were 78 million, up 2.3 per cent on the year. HP took 20.2 per cent of the market, up from 18.9 per cent a year ago. Acer grabbed 14 per cent, well up on its 11.4 per cent a year ago. Those firms grew their total shipments by 9.3 per cent and 25.6 per cent respectively.
Dell, however, saw its shipments slip 8.4 per cent, giving it 12.7 per cent overall, compared to 14.2 per cent a year ago.
Lenovo saw shipments jump 18.2 per cent, taking 8.9 per cent of the market, compared to 7.7 per cent a year ago. This was on the back of growth in Asia Pacific.
Toshiba rounded out the top five, with shipments up 6.9 per cent, taking 5.2 per cent share.
One bright spot for Dell was IDC's conclusion that the vendor saw solid growth in emerging markets.
In the US, HP grabbed the top spot, with 25.5 per cent of the market, on a 3.2 per cent growth. Dell's shipments slumped 13.4 per cent, giving it 25 per cent, and pushing it into second place. Acer was the real winner in the US, with shipments leaping 48 per cent, and the firm taking 11.1 per cent overall.
Oh, and Apple took 9.4 per cent in the US.
IDC pointed to a year on year decline in the EMEA market, but said the region experienced sequential growth. ®
Sponsored: Minds Mastering Machines - Call for papers now open