Vodafone Mozies into cloud backup
Mobile operator does some Decho rating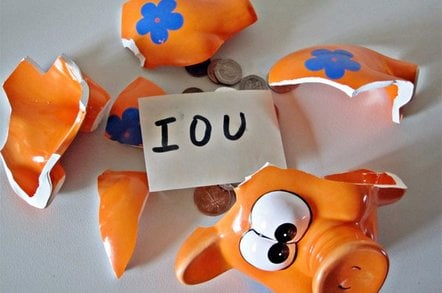 Decho has done a deal with Vodafone for the mobile telco to offer business and consumer cloud backup services.
Vodafone is going to develop a range of cloud-based services using the Mozy online backup service, hopefully better protected than T-Mobile's Sidekick phone service. These services will be for both business users and consumers and will include data backup, data organisation and content sharing. They'll be launched in various European countries his year.
Consumers will be able to backup data from one device, PC, notebook or netbook, via standard Internet access or the mobile phone network, and access it from others via a browser and using a key. They'll also be able to share it with friends and copy it to other devices. A business user will be part of a group from one business with central administrator control for storage usage and policies.
Like Spare Backup and its Carphone Warehouse contracts, Decho is using affinity group marketing. This involves partnering with other organisations that sell the service directly to customers they already have, who use the cloud provider's infrastructure to host the service. Customers are already familiar with the Vodafone brand and services and will more readily accept a Vodafone-branded cloud backup service than a Mozy-branded one.
Once an affinity group has been captured by a cloud service provider then competing suppliers are cut out, unless the in-house supplier really screws up - as Microsoft appears to have done of T-Mobile - or abuses its relationship to raise prices beyond a reasonable level.
Vodafone is a good design win for Decho, with future possibilities for the migration of content storage from users' own devices to the cloud. Beyond that lay possible discussions between EMC and Vodafone about cloud IT services in general. In that sense, Decho's arrival on Vodafone's shore is a beachhead for EMC. ®