Subaru set to show stylish hybrid
Gull wing tourer to get Tokyo expo outing
Leccy Tech Subaru will reveal its take on the future of hybrid motoring when it whips the dust sheets off the gull-wing Hybrid Tourer Concept at the Tokyo Motor Show next week.
Powered by a flat-four 2l direct injection turbo petrol engine, the four-wheel drive HTC has two electric motors: one at the front and one at the back.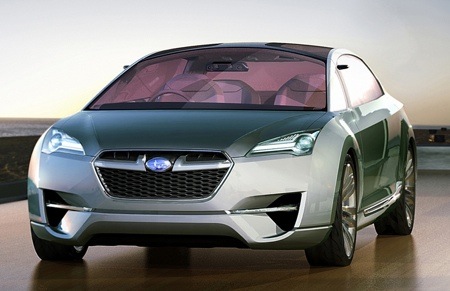 Subaru's HTC: the drive train is Impreza-bound
The front motor is rated at 10kW and does the usual hybrid job of providing extra grunt to the front wheels via a CVT transmission when the driver puts his - or her - foot down (see schematic on the next page).
The rear motor, which produces 20kW, is used to drive the car in pure EV mode at low speeds using just the rear wheels.
Like the front motor, the rear will also join in when the going gets enthusiastic to provide extra power to the rear wheels.
At cruising speeds, the front motor acts as a generator to re-charge the two lithium-ion battery packs that sit beneath the front seats.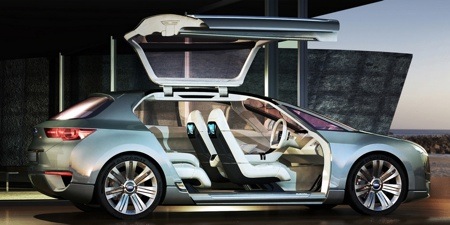 The first decent-looking hybrid?
The drive train is the first practical fruit of a deal between Subaru and Toyota to develop a new hybrid system.
Though the HTC is only a concept, expect a not-too-dissimilar drive train to make an appearance in the next generation Impreza. ®
Sponsored: Detecting cyber attacks as a small to medium business