PS3-controlling phone launched in Blighty
Aino stopping us now...
Sony Ericsson has finally released the first mobile phone able to control the PlayStation 3. But your pockets had better be deep, because the handset could cost you more than the console itself.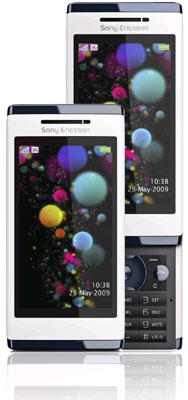 Sony Ericsson's Aino: the first PS3-compatible phone
First unveiled back in May, Aino enables gamers to remotely turn the PS3 on or off, browse the XMB user interface, access DRM-free content stored on the console's hard drive, and shop for items in the PS3 store. The phone also works with Remote Play, SE said.
Online handset retailers currently have the phone priced, SIM-free, at around £400 ($639/€429). Expansys, for example, will sell the phone in exchange for £450.
SE has also signed up Orange as an official UK network provider for Aino. But Orange could still demand up to £180 for the PS3 phone, depending on your chosen contract. More information is available online. ®