AMD ATI Radeon HD 5870 and 5850 DirectX 11 GPUs
Next-generation gaming
The graphs on the previous two pages tell the tale of the HD 5850 and 5870 very clearly indeed. If you replace your HD 4890 - already a fine graphics card - with an HD 5850, you'll save 35-50W of power draw and will gain 25 per cent gaming performance. Opt for HD 5870 and the increase in performance is a staggering 50 per cent and you still get the benefit of the reduced power draw.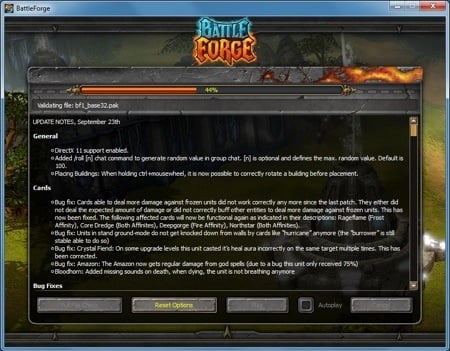 DirectX 11 patches are already beginning to appear
If you fancy a couple of extra frames per second you can overclock the card using the Overdrive section of the Catalyst drivers. We found the HD 5850 would go from 725MHz/4000MHz to 765MHz/4300MHz, while the HD 5870 rises from 850MHz/4800MHz to 890MHz/5000MHz. On the downside, the extra clock speed increased the loaded power draw by 20W.
Noise levels are far lower than any other high-performance AMD graphics card and they are directly comparable with Nvidia's GTX 285.
The introduction of HD 5000 has led to a reduction in HD 4000 prices and there are bargains to be had. The HD 4890 now sells for £140, the HD 4850 has fallen from £110 to £80, and the HD 4830 has vanished from the shelves altogether.
That makes the £299 HD 5870 look rather expensive but, at £199, the HD 5850 is a snip.
Verdict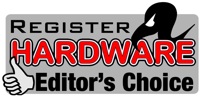 The new HD 5000 chips deliver stacks of DirectX 11 performance yet they are both cool and quiet, and the price isn't too painful. Bring on Windows 7 and DirectX 11 games – we're ready! ®
More Graphics Card Reviews...

Sapphire HD 4890
Vapor-X 1GB

AMD Radeon
HD 4770

Zotac GeForce
GTX 275
AMP!

AMD Radeon
HD 4890

AMD ATI Radeon HD 5870 and 5850 DirectX 11 GPUs
As cool-running as its faster sibling - but £100 cheaper and still a big leap over the previous generation of AMD card.

AMD ATI Radeon HD 5870 and 5850 DirectX 11 GPUs
Runs cool yet deliver 50 per cent more performance than its predecessor. The ultimate AMD gaming card - if you don't mind the price.