Spotify: Live revenues, or the kitten gets it
The thoughts of Chairman Ek
Spotify founder Daniel Ek says the service can't keep giving away free music, and wants cheaper music and a cut of concert revenue to keep it going.
Writing on the company's first anniversary of delivering a streaming music service, Ek repeated his desire to capture new revenue from people who might otherwise use unlicensed file sharing.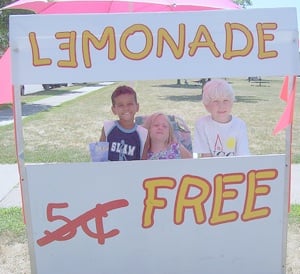 But he said the music business needed to drop pay-per-play royalties and instead think about "a mix between ad-supported music, downloads, subscriptions, merchandising and ticketing where the user comes first and where the key to monetisation comes from portability and packaging access rights".
What does that mean, translated out of PowerPoint™-speak?
It means Spotify wants a cut from ticketing revenue and T-shirts. It isn't a new claim, but there is a practical snag. Bands own the merchandising rights themselves, and cut their own deals. While most ticketing transactions are controlled by the all powerful ClearChannel, which owns TicketMaster, most of the pro venues, and a lot of billboards. Neither will offer to give up this valuable revenue to Spotify - and are even less likely to give it to a record label.
It's only the truly naive, such as X-Factor contestants, who sign up to record labels' "360" deals, which cover recordings, live and merchandising.
However well intentioned Ek is, his post is poorly timed, since it suggests Spotify isn't optimistic about converting casuals to paying users. Spotify recently shut the door to new UK signups. It all looks a bit desperate.
Perhaps giving so much music away for nothing was a pretty daft idea to begin with. When Spotify was developed the music business was keen to fight file sharing "feels like free" services.
As it is, Spotify Premium users subsidise all the drive-bys, hard-luck cases and skinflints - yet there's a great service underneath. A more sensible idea might be to abandon the non-payers, and charge a lower (£3-5 a month?) entry fee. £10 a month is a lot to pay for a DRM music service, where your music collection disappears when you unsubscribe. ®