Honda slips motorised unicycle into e-car
Firm's Tokyo Motor Show treats revealed
Leccy Tech Honda is gearing up to demo an array of electric vehicles at the upcoming Tokyo Motor Show, including an e-car incorporating the firm's recently unveiled motorised unicycle.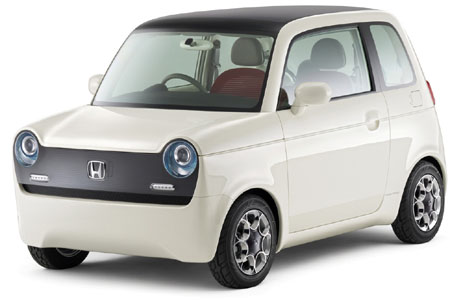 Honda's electric EV-N: a three-door Trabant nT?
The EV-N is described simply as a "battery electric vehicle" and Honda isn't willing to say much more than that until the TMS kicks off later this month.
However, images of the car have revealed that Honda's U3-X unicycle can be stowed away inside a door-mounted cubbyhole. Presumably the idea is that you drive, say, to town in the EV-N and then whip out the U3-X for your journey around the shops.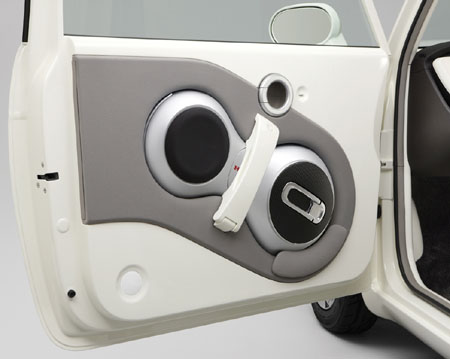 The U3-X unicycle lurks just inside the door
Will we ever use our legs again? Honda's other ideas for leccy vehicles suggest not.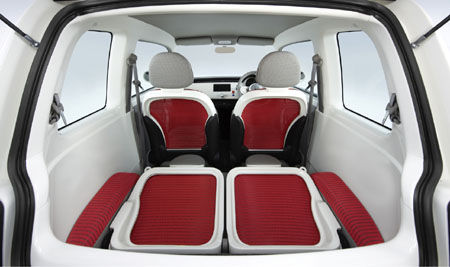 Seat covers also pop-off for added... er... fun?
Honda will also demo a selection of hybrid vehicles at the show, including Skydeck – a multi-purpose car for carrying up to six passengers - and Loop, a portable communications tool allowing people and mobility devices to 'speak' to one another.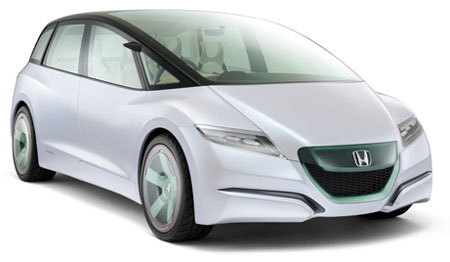 Honda's hybrid Skydeck will seat six
The Tokyo Motor Show kicks off in Japan on 24 October. ®