PC tune-up software: does it really work?
Part Two: Windows Vista
Round-up Installing tune-up and registry fixing software was hit and miss when we tested on a five-year-old Windows XP laptop. Faster Microsoft Office and Windows boot-up times were possible with some software packages, but occasionally performance took a dive and a similarly priced Ram upgrade thrashed the rest of the field.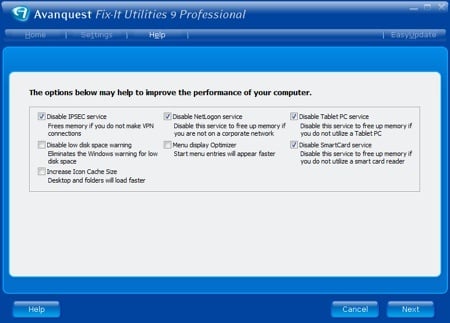 Some of the services Avanquest Fix-it Utilities 9 offers to disable can speed up performance
This time - in the second of our three-part investigation; we'll be looking at Windows 7 in due course - we've tested the same five tune-up applications on a newer, faster computer. There's a caveat: this computer runs Vista. That makes start-up time much slower than on the old XP laptop and the potential benefit of tune-up software greater.
The five applications on test explicitly say – in their advertising – that they will speed up your computer or, more carefully, they are "designed" to speed up your computer. Again, we've added a Ram upgrade into the mix to try and gauge where your money is best spent: hardware or software. The upgrade costs £30 and doubles the basic 2GB Ram to 4GB - although it's only 3.5GB in practice, due to the 32-bit Windows limitation - and is a similar price to the applications on test.
The test system is an 18-month-old reviewers PC running Windows Vista Ultimate 32-bit. It includes an Intel Q9450 quad core processor, 2GB of 800MHz DDR 2 Ram, a 320GB Seagate 7200rpm hard drive, an AMD ATI Radeon HD 3850 256MB graphics card all plugged into an Intel X38 motherboard.
A freshly installed copy of Vista takes under 90 seconds to boot-up on this PC, but after a year's use and many program installs - and removals - it doesn't feel particularly nippy any more. In fact, Vista SP2 takes over three minutes to boot up. Ubuntu Linux, in comparison, only takes 41 seconds.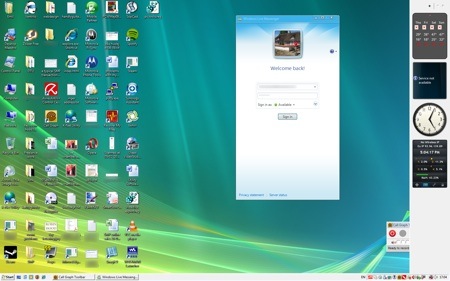 Using Desktop Maestro V3.0's Minimal Services setting reduced performance and made our PC ugly, ugly, ugly
Click for a full-size screenshot
An application that could speed up this computer is, in theory, a nice alternative to reinstalling Vista, which would add a day or two of reinstalling programs, configuring settings, and backing up and restoring files.