US DoJ investigates IBM mainframe biz
Big Blue faces probes from both ends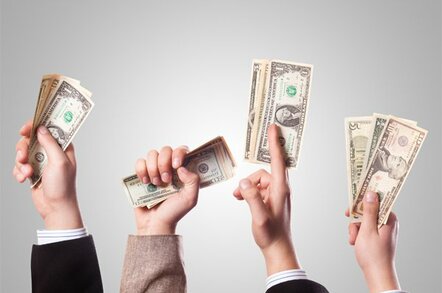 The US Department of Justice has opened an investigation into IBM's mainframe business at the instigation of the CCIA.
The move means IBM faces the prospect of competitions probes from both sides of the Atlantic, after rack server company t3 filed a complaint with the EU over IBM's mainframe business practices back in January.
Comunications and Computer Industry Association's chairman Ed Black told Reuters yesterday that the DoJ was investigating whether IBM had committed a number of abuses of its dominant position.
These include withdrawing licenses from customers who use non-IBM hardware, squeezing "disloyal" partners, offering bundling deals, and acquiring upstart mainframe developer PSI last year.
A central accusation is that IBM refused licenses to users who wanted to run the mainframe OS on x86-based hardware using the open source emulator Hercules.
The team behind Hercules went commercial last month, launching TurboHercules, which they pitched as a "platform for disaster recovery and for "education", largely to avoid a direct confrontation with Big Blue.
An IBM spokesman told Reuters: "IBM intends to cooperate with any inquiries from the Department of Justice. We continue to believe there is no merit to T3's claims, and that IBM is fully entitled to enforce our intellectual property rights and protect the investments that we have made in our technologies."
The firm also said that a New York court threw out an antitrust complaint from t3 last month. The judge decided that a refusal to license its OS did not constitute anti-competitive conduct.
It's not hard to see why IBM might be concerned about its mainframe ecosystem being seduced away from its scarily expensive hardware onto (arguably) less expensive industry standard platforms. As well as losing hardware revenues, service and maintenance revenues would also be at risk.
It was threatened enough by PSI, which used an emulator to run mainframe software on HP's Superdomes, to launch a long-running patent infringement spat, before simply hoovering up the firm for an undisclosed sum last year.
In many ways, this is all a case of back to the future. IBM was fighting with competition authorities right from the birth of its computing business back in the 1950s. It was the 1970s before the US DoJ finally brought IBM to heel and forced the opening-up of the mainframe market.
As the PC came into vogue and other vendors left the mainframe market, it seemed as if IBM's big iron business would eventually decline too. But big businesses, and big government, remained strangely attached to their mainframes, and firms like PSi started to look at the market anew. ®