Windows Mobile 6.5 ships today
The OS' key new features
Today's the day that Microsoft finally unveils the latest incarnation of its mobile phone OS - Windows Mobile 6.5. So what should you expect? Here's Register Hardware's quick guide to the latest version's key features.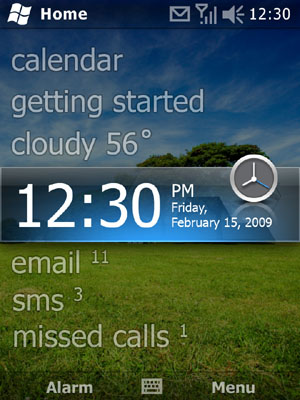 Smartphones running Windows Mobile 6.5 are called, simply, Windows Mobiles
While previous versions of the OS made you access programs and miniscule icons using a stylus, version 6.5 is designed to be more finger friendly.
WM 6.5 has two main menus: a quick access list (above) and another (below) to reach to all of your phone's programs, applications and settings.
The quick access menu helps you to locate your most frequently used phone features, such as voicemail and texts, using a list-style menu. The implementation is a little odd - the menu options look like information text rather than things you select - but easy enough to get used to.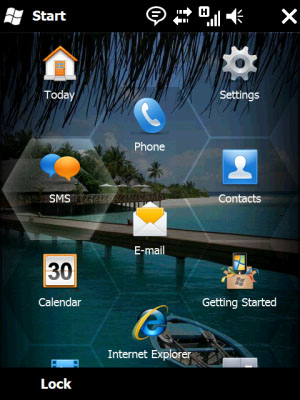 Move apps as you please on the main menu
For example, access voice messages by scrolling up to "Voicemail". Or read your latest SMSes by scrolling down to "Texts". Then swipe across the screen to see all the options associated with each menu option.
Click on the Start menu and you're taken to honeycomb-like array of moveable hexagons, each containing an application's icon.
Speaking of applications, Microsoft has now launched Marketplace, an Apple App Store-esque virtual store from where you can download WM programs directly to your phone. Some of the apps currently available include Facebook and Street Fighter II.
In an attempt to challenge Apple's MobileMe service, Windows has also added its own cloud-based data backup service to WM 6.5.
The service, called My Phone, offers wireless synchronisation of SMS messages, contacts, photos and emails.