The storage locker room is no place for the little guy
Niche players feel the pressure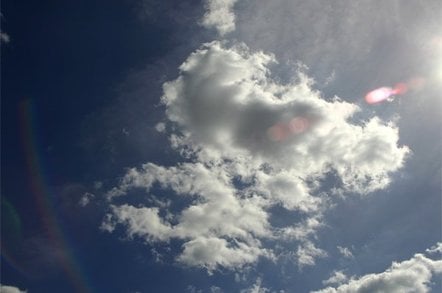 Comment Blink and you would have missed it: NetApp could be bought, Emulex may be removing its takeover-preventing poison pill and Brocade is apparently for sale. Long-held positions in the storage world are seemingly changing overnight. You could be forgiven for asking what the hell is going on.
Five months ago, NetApp's then-CEO was saying that NetApp wasn't for sale, and that nobody wanted to buy it anyway. That was when it looked as if NetApp had been successful in buying Data Domain. It wasn't: EMC snuck in and snatched Data Domain from under its nose. Now, new NetApp CEP Tom Georgens has said in an interview with Barrons: "This is America, and everything has its price. At some point, it might make sense."
CEOs of multi-billion dollar corporations don't, when talking to leading US investment media, make off-the-cuff, unscripted remarks. This can be taken at face value. Given the right price, NetApp is for sale.
Why?
Before suggesting a reason let's note that adapter maker Emulex has just lowered its anti-takeover poison-pill defences, which were set up to repel the unwanted attention of Broadcom. Why has it done this? The SEC filing notes: "In light of the significant changes in the environment in which Emulex Corporation... and its stockholders operate, including the general business and market conditions, opportunities, and risks, and after considering feedback from stockholders and current trends in corporate governance, particularly among [Emulex's] peers."
Stifel Nicolaus's Aaron Rakers thinks this change "makes it easier for Emulex to be acquired, which we note as very interesting given all of the recent M&A activity in the technology space over the past few weeks (i.e., Dell/Perot, Cisco/Tandberg, today's WSJ article on Brocade possibly shopping itself, etc.)"
The "significant changes in the environment" refers to a seeming merger and takeover frenzy, as IT corporations bulk up their product and service offerings. This is happening in the light of the need for converged and integrated product/service stack suppliers to sell to service suppliers, who are looking to provision data centres from which to offer cloud services.
In this coming world, foretold in Nicolas Carr's book, The Big Switch, the initial thinking amongst big IT suppliers selling to big IT-using and buying enterprises is that their customers will turn into IT-using enterprises buying services from, for want of a better term, cloud service providers.
There will be far fewer cloud providers buying IT products and services than there are today, and they will want to buy integrated and very efficient data centre kit. These will be built from virtualised components that enable them to provision and de-provision easily and effectively on managed stacks of servers, networking and storage with allied implementation and support services.
Hence HP's EDS buy, its LeftHand Networks and Ibrix buys, Cisco's server entry, Brocade's Foundry buy, Oracle's Sun purchase, Dell's EqualLogic and Perot Data Systems buy, et cetera. Its a confirmation of the old mantra: get big, get niche or get out.
Is NetApp big enough? In an era of $100bn companies, NetApp is a minnow at around $3bn annual revenues and a $9bn market capitalisation. Its biggest competitor, EMC, has a market capitalisation of $34bn: that's nearly four times bigger, which is a huge difference. NetApp has no similarly sized stand-alone, storage array supplying competition. 3PAR has a $708m market cap' while Compellent has a $550m one.
The whole standalone storage industry has been enabled by standard network interfaces to external storage and high prices for the system suppliers' own storage. In a world where storage, networking and servers are tightly integrated, those open networking interfaces will still exist - at least initially. But the cloud service providing customers won't, it is thought, want the bother of buying IT stack components when they are looking to have multi-petabyte storage pools integrated with millions - possibly billions - of virtual machines running on hundreds of thousands - if not millions - of bladed, multi-core servers.
If the storage doesn't work in this scenario like a superbly tailored and well-oiled component, then it doesn't matter if it is technically better in some sense. The tightness of the integration is vastly more important than a point or two of technical superiority in some respect or other.
The thought being voiced around NetApp's board room could be that it is not big enough to go it alone, and that in ten or fifteen years time NetApp could be left high and dry by the competition. Either it gets server, networking and major league services expertise itself, it becomes part of another company's such grouping, or it looks for market niches.
And Emulex? Same thinking. In such a cloud service provider world of restricted component selling opportunities, what is the future for a stand-alone adapter supplier? "Guys, we better start looking more friendly towards the system-level buyers of our components in case, you know, er, they might want to buy us."
No-one wants to be alone in the cold. It seems like the smaller guys are looking for a sympathetic buyer and NetApp has decided, "Hey, you know, we're a smaller guy too, really!" The storage landscape is shifting in the face of the demands of cloud service provision. Get big, get niched or get out. ®
Sponsored: Becoming a Pragmatic Security Leader