Early tech goes under hammer in London
LEO II/3 says time to close your deal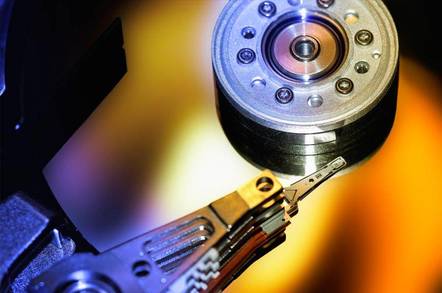 The going rate for bits of hardware and paperwork from the first commercially sold computer has been set at £8,400.
This is what LEO II/3, the 1958 Lyons Electronic Office electronic programmable storage computer sold for at auction in London yesterday.
For comparison, a job lot of an Osborne 'suitcase' computer and a Commodore 64 went for £60. The visionary vehicle design classic, the Sinclair C5, went for £288.
The Early Technology sale at auction house Bonhams was acting as a market test for for all kinds of scientific and tech kit. It included a large collection of pre-war TVs, 17th and 18th century scientific and medical kit, and first generation calculators.
Collector and dealer Michael Bennett-Levy was selling his entire stock to fund a move from Scotland to France. He sums up his business model by explaining that "the earliest examples of all technologies are valuable regardless of other considerations", but ahead of the sale he was realistic about the sums he might achieve.
"The one characteristic they have in common is that no one really knows their price until the auctioneer's hammer falls," said Bennett-Levy. "Of one thing I am certain, many will sell for far less than I paid for them."
He didn't attend the auction as he felt he would be too tempted to bid. He describes his business as an 'adult toyshop', and he's even connected a 1938 telly to a digital set-top box to prove it can be done.
LEO II/3 was the third order of the second generation of LEO machines. But as it was the first sold and used, it can be fair to describe it as the 'first commercially sold computer'. It was bought by Stewart and Lloyd's, Corby and first run in May 1958. The first LEOs were used by Lyons themselves.
Included in the sale was the machine's farewell message. The final printout churned through LEO II/3's printer rollers says:
LEO II

13 YEARS

58-71

WORKED

70000 HOURS

USED

124000000 CARDS

2600 PAPER TAPE

PRODUCED 8800000 PAYSLIPS

3640000 INVOICES

NOW IT IS TIME TO CLOSE

23 JUNE 71
Also included in the LEO II/3 lot was the tape head reader unit, with split part operation and monitor controls for 'run' and 'halt'; memory carriage unit with 11-valve line up; Frequency Monitor unit with CRT display, with square chassis and vision mixer valves on top.
LEO II/3 originally occupied an area measuring 80' x 32'6". It was replaced by an IBM 360.
Other sale highlights included the 'Block III' aeroplane missile guiding television monitoring system, secretly manufactured by RCA for use in the final stages of WWII, in 1944-45. This was the prototype of the cruise missile system. It had the cool auction number of 666.
The plan was for B17 bombers to be filled with explosives and guided by remote control to crash on specific targets such as the submarine pens at Saint-Nazaire. TV cameras would be fitted in the nose of the B17s with receiving TVs in the guiding mother planes.
Two B17s blew up in practice. One pilot killed was JFK's older brother Joe Kennedy. Only two B17s got near targets, one was shot down, the other overshot the target. The system sold for £36,000.
A French ENTAC wire-guided anti-tank missile went for a bargain £36. ®