Besa predicts £9.8m drop in schools' ICT spending
Back to the slate for you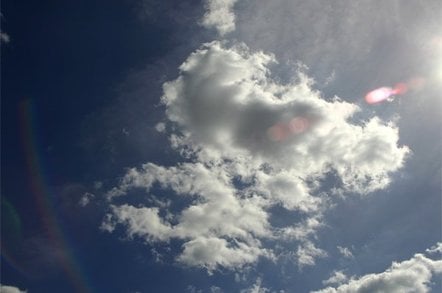 The British Educational Suppliers Association says that ICT spending in primary and secondary schools will fall this year.
In its annual report on ICT trends in UK state schools, the association estimates that primary school ICT budgets will decrease by 2.2 per cent in 2009-10, while those of secondary schools are likely to see a drop of one per cent, excluding budgets on curriculum software and digital content.
Besa's research suggests that a typical primary school ICT budget is likely fall to £13,380 in 2010-11, while secondary budgets are set to decrease to £62,970. This represents declines of 4.4 per cent and 2.7 per cent respectively.
ICT allocations from school budgets are predicted to be about £556m in 2010-11, again excluding curriculum software and digital content.
Ray Barker, director of Besa, said: "After year-on-year increases in ICT budgets since 2001, we are now naturally experiencing a reduction in estimated ICT allocations from school budgets.
"This is not surprising as schools are under many financial pressures. Education funding has not been reduced and schools know that they have necessary funds. However during uncertain times, and with pressures to change upon them, schools appear to be treating ICT budgets with caution."
Barker added that ring-fenced funding for ICT has ended and that schools are making their own purchasing decisions.
The report also finds that 51 per cent of primary schools say they are well equipped with desktop computers, compared to 32 per cent in 2001. About 57 per cent of secondary schools consider themselves to be in the same position, compared to a third in 2001.
On desktop and laptop provision, the report reveals that primary school desktop provision increased by only three per cent between 2007 and 2009 to an average of 32.8 per school. Laptop computer use in primary schools increased to more than 400,000, up 7.5 per cent on 2008. Besa expects that by April 2010 an additional 91,000 units will have been purchased.
In 2009 secondary schools desktop provision had risen 12.2 per cent from 2007. It expects about 135,000 new purchases by April 2010, a similar number to 2009.
By comparison, Kable estimates that the average ICT spending for each primary school for 2010-11 will be about £19,786, and £129,458 for secondary schools. Its figures exclude the cost of in-house ICT staff.
The difference the Besa and Kable projections can be explained by the latter's inclusion of spending by local authorities on education, the Building Schools for the Future (BSF) programme and other costs such as curriculum software.
Alan Mo, senior analyst at Kable, said: "It's natural to see a divergence between the Besa and Kable figures. Kable's market figures cover both actual and projected ICT spend, and also include expenditure on schools by local authorities.
"This is important as BSF is gaining momentum, and ICT spend on BSF schools is roughly four times higher than in a non-BSF school. We also take into account ICT products, services and resources such as in-house staff, curriculum software, technical support and training."
This article was originally published at Kable.
Kable's GC weekly is a free email newsletter covering the latest news and analysis of public sector technology. To register click here.
Sponsored: Becoming a Pragmatic Security Leader